Here are some of the exhibitions and other projects I have worked on as curator/art director/…
________________________________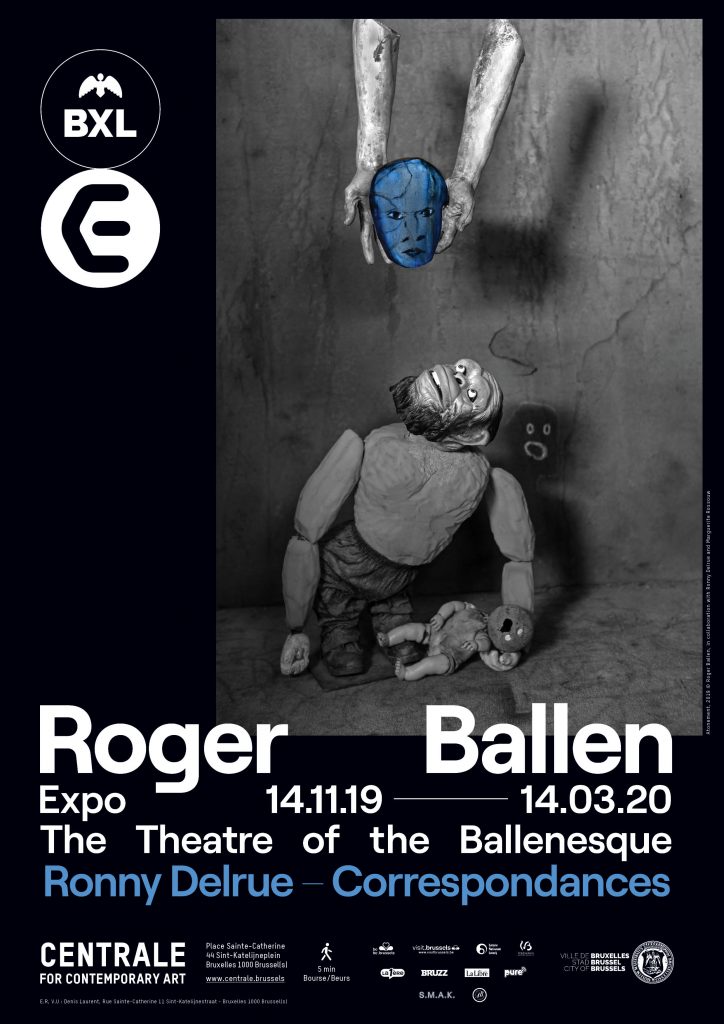 Roger Ballen, The Theatre of the Ballenesque
14.11.2019 – 14.03.2020
Opening : 13.11.2019
Some of the highlights happening during the show :
24.11.2019 : Conversation with Roger Ballen: with co-curator Stéphane Roy @ Cinéma PALACE, Brussels
25.11.2019 : Concert Die Antwoord (Sold out) @ Ancienne Belgique, Brussels
08.12.2019 : Conversation with Ronny Delrue: with Carine Fol (CENTRALE) and Philippe Van Cauteren (S.M.A.K.)
12.01.2020 : Meet the curators Carine Fol & Stéphane Roy
Centrale for contemporary art
Place Sainte-Catherine 44
1000 Brussels
Belgium
________________________________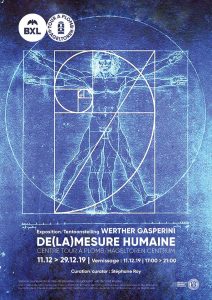 Expo Werther Gasperini, "De(la)mesure humaine"
11.12.019 – 29.12 2019
Opening 11.12.2019
"L'exposition « De(la)mesure humaine » présentée par Werther Gasperini au Centre Tour à Plomb souligne l'antithèse entre la notion « à taille humaine » et la démesure de l'humain face son histoire, la Terre et son destin.
Oscillant entre force et fragilité, grandeur et intimité, les sculptures et installations de l'artiste ouvrent au dialogue. Du choix des matériaux jusqu'à leur déploiement dans le temps et l'espace, Werther Gasperini dresse un portrait critique de l'être humain, dans sa folie et son inconscience mais aussi dans la beauté de son existence."
CENTRE TOUR À PLOMB
rue de l'abattoir 24
1000 Brussels
Belgium
________________________________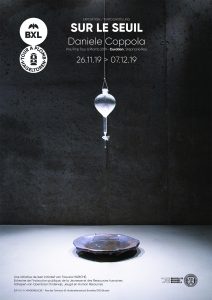 Expo Daniele Coppola, "Sur le Seuil"
Prix Tour à Plomb 2019
26.11.2019 – 09.12.2019
Opening 27.11.2019
CENTRE TOUR À PLOMB
rue de l'abattoir 24
1000 Brussels
Belgium
________________________________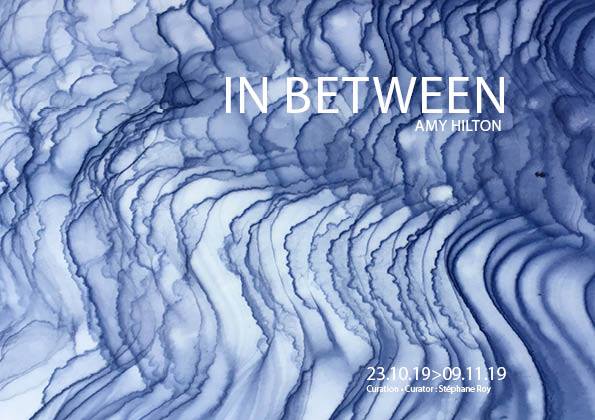 Expo Amy Hilton, "In Between"
23.10.2019 – 09.11.2019
Opening 23.10.2019
"Exposition solo de Amy Hilton, dans le cadre du Brussels Drawing Week.
Par le biais d'une pratique du dessin méticuleusement élaborée, Amy Hilton dépasse les codes académiques afin d'expérimenter diverses formes et rendus. Dans une optique de dialogue entre le visible et l'invisible, elle met ainsi en lumière le lien "in between", cet entre-deux unissant les parties pour former un tout, cristallisé et sublimé."
CENTRE TOUR À PLOMB
rue de l'abattoir 24
1000 Brussels
Belgium
________________________________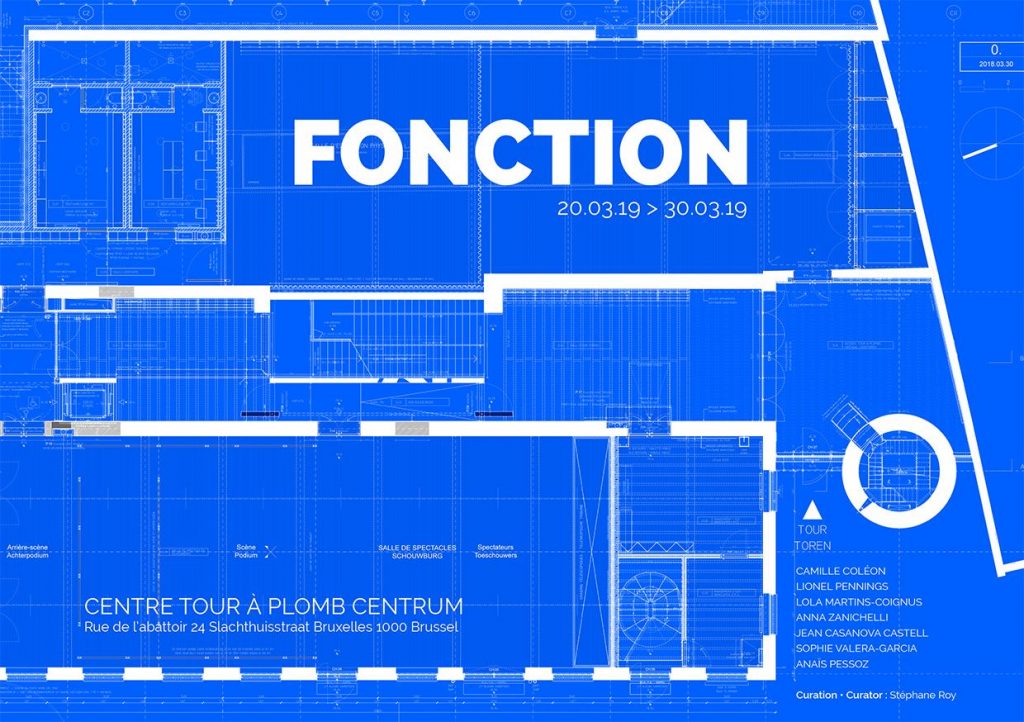 Expo FONCTION
20.03.2019 – 30.03.2019
Opening 20.03.2019
"Quelle est la fonction de l'artiste ? Celle du travailleur ? Du citoyen ? Du rêveur ? Sept jeunes artistes abordent ces questions et vous invitent à la discussion."
Artists : Camille Coléon, Lionel Pennings, Lola Martins-Coignus, Anna Zanichelli, Jean Casanova Castell, Sophie Valera-Garcia, Anaïs Pessoz
CENTRE TOUR À PLOMB
rue de l'abattoir 24
1000 Brussels
Belgium
________________________________
CENTRE TOUR A PLOMB
I'm very pleased to announce my new position at the City of Brussels, as coordinator of the brand new Centre Tour à Plomb !
________________________________
introducing ROOM # concept with ROOM #12
12 petite rue des Bouchers 1000 Brussels, Belgium. November-December 2018
Thibault Carles : 10.11.2018 – 11.11.2018 (open doors 10.11.2018)

Diego Miguel Mirabella : 12.11.2018 – 18.11.2018 (open doors 15.11.2018)

Werther Gasperini : 19.11.2018 – 30.11.2018 (open doors 30.11.2018)

Céline Cuvelier : 1.12.2018 – 31.12.2018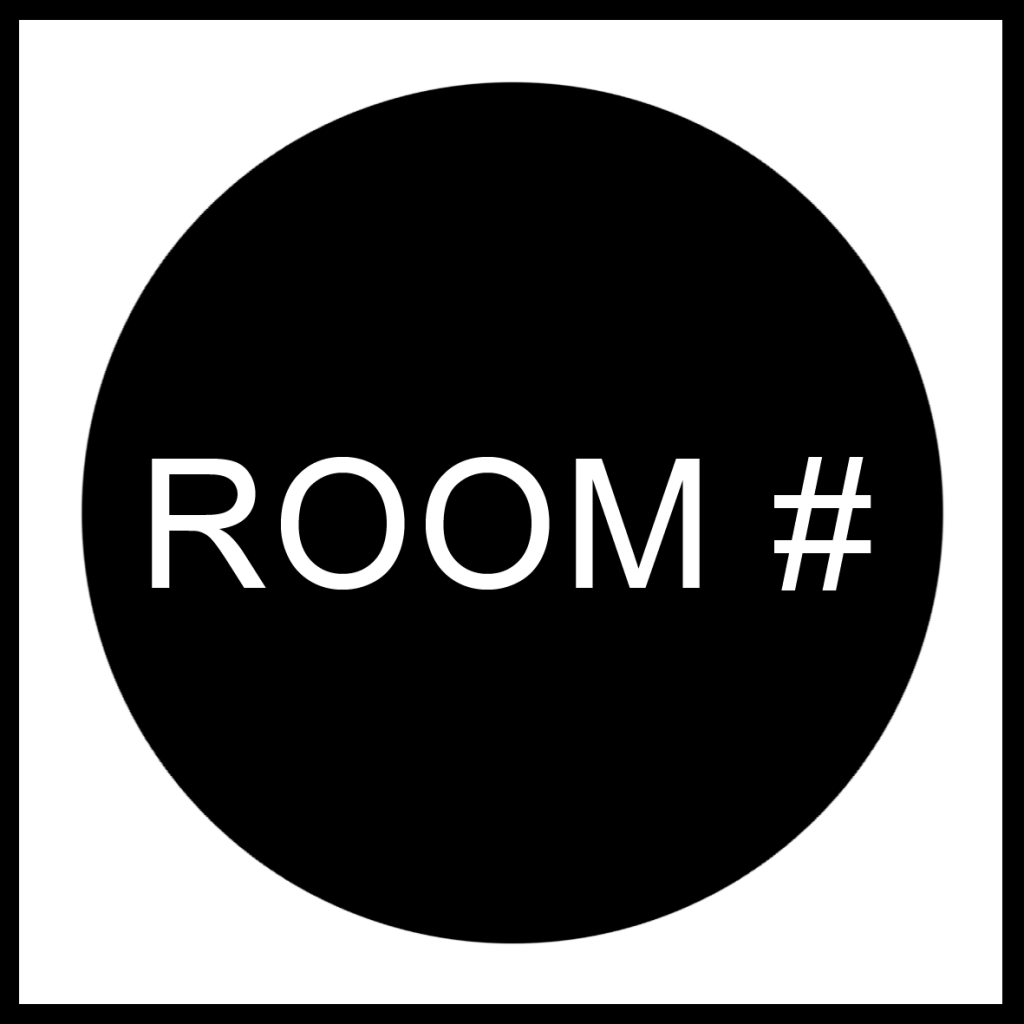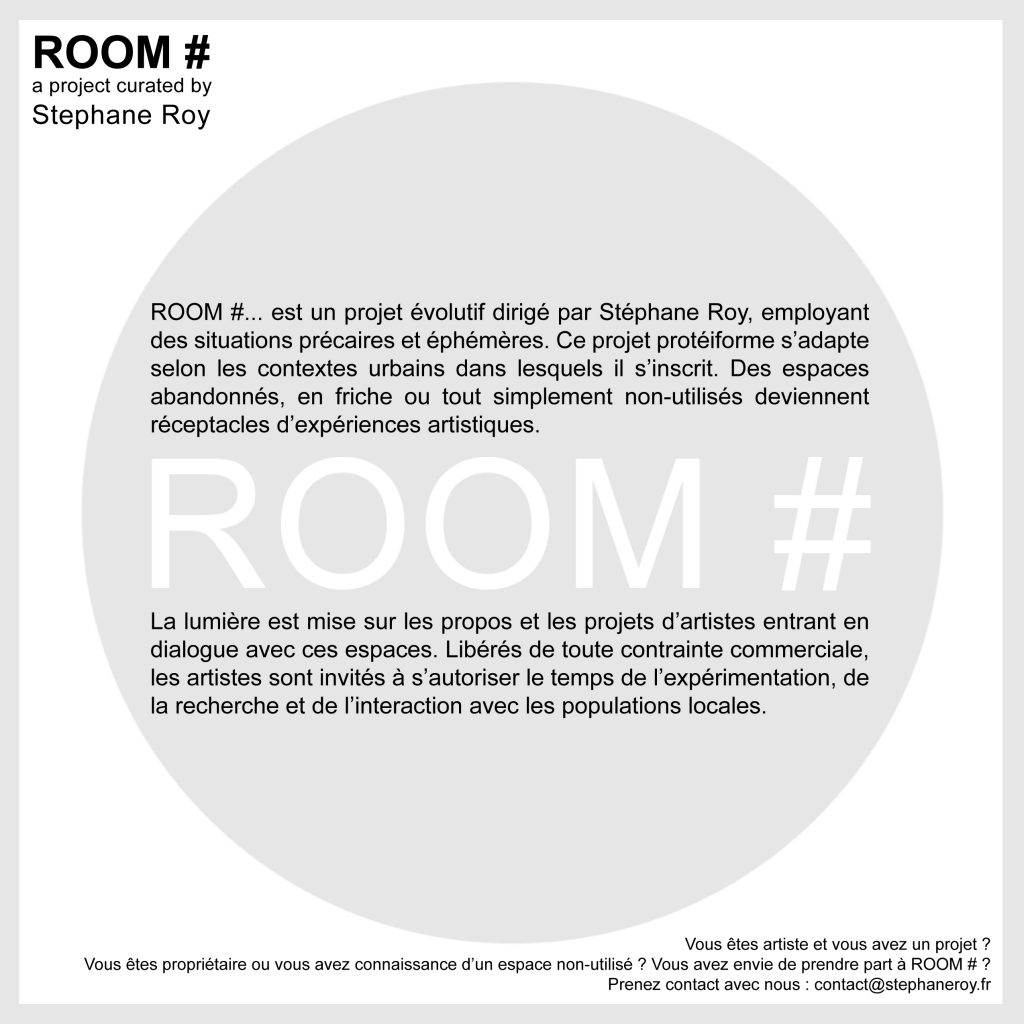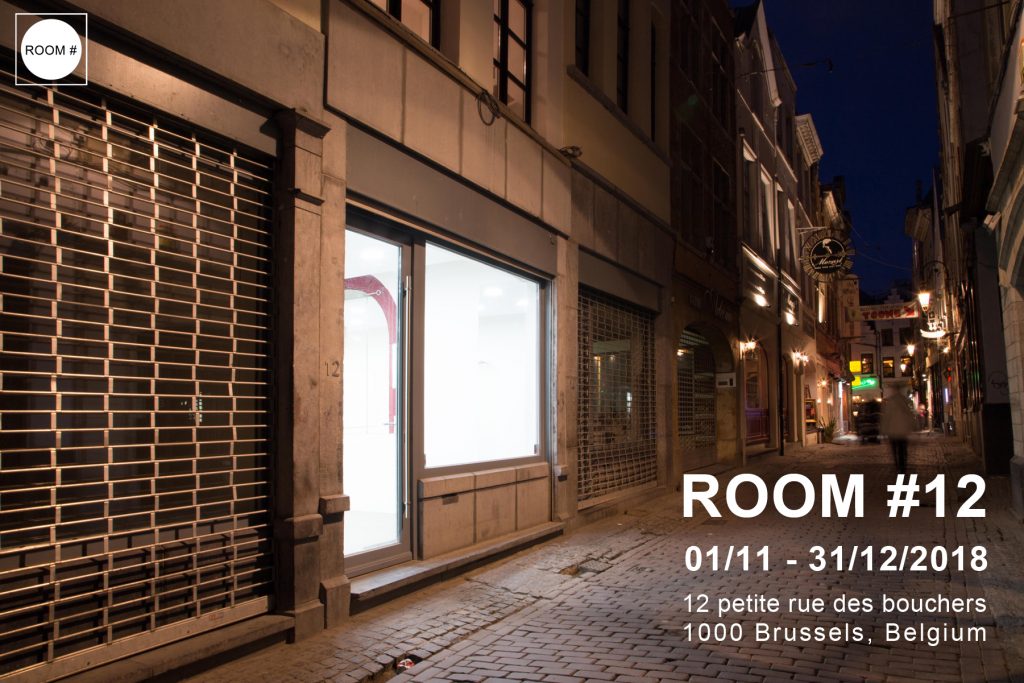 ________________________________
FAKE IT TIL YOU MAKE IT
Orangerie, Lyon, october 2018
A solo exhibition of Thibault Carles, with the support of the city of Lyon.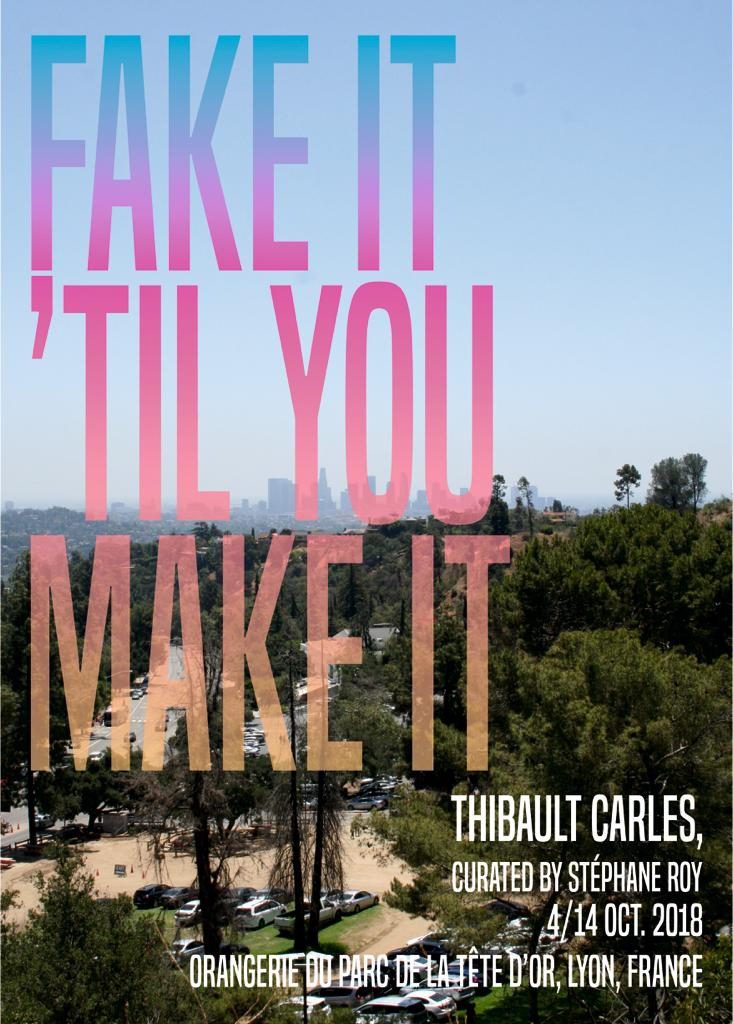 ________________________________
ODYSSEY
European Parliament, Brussels, January 2018
A solo exhibition of Ximena Echagüe, with the support of Elena Valenciano and in collaboration with Oxfam & Welcome refugees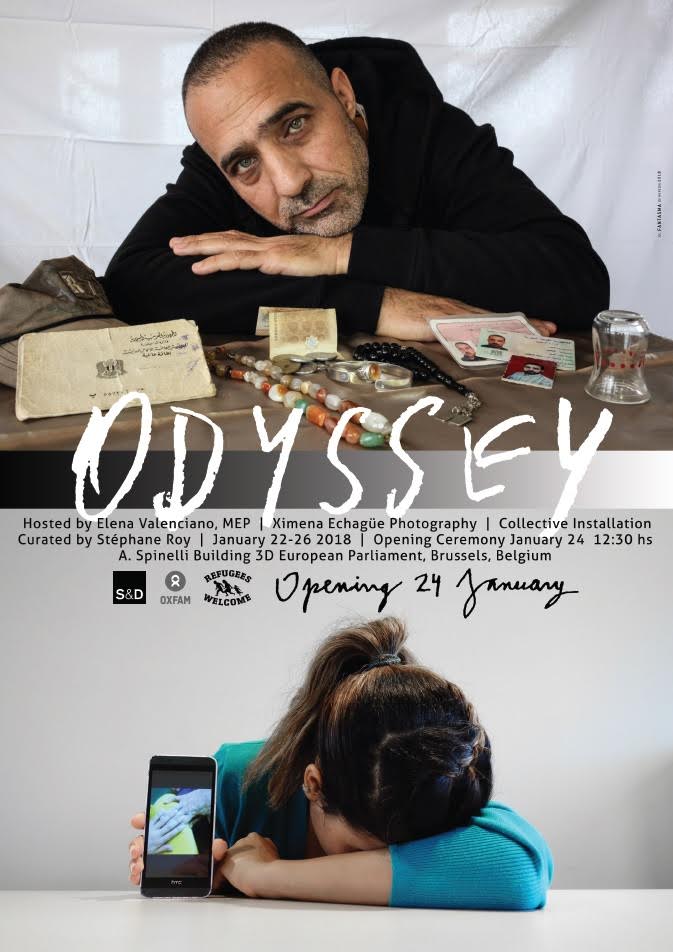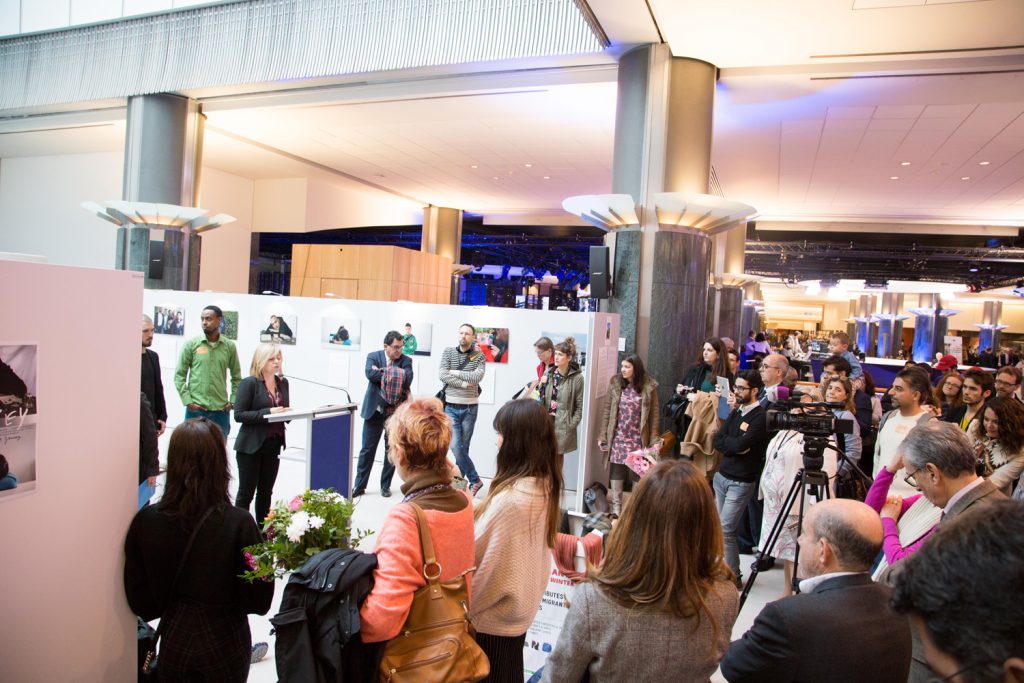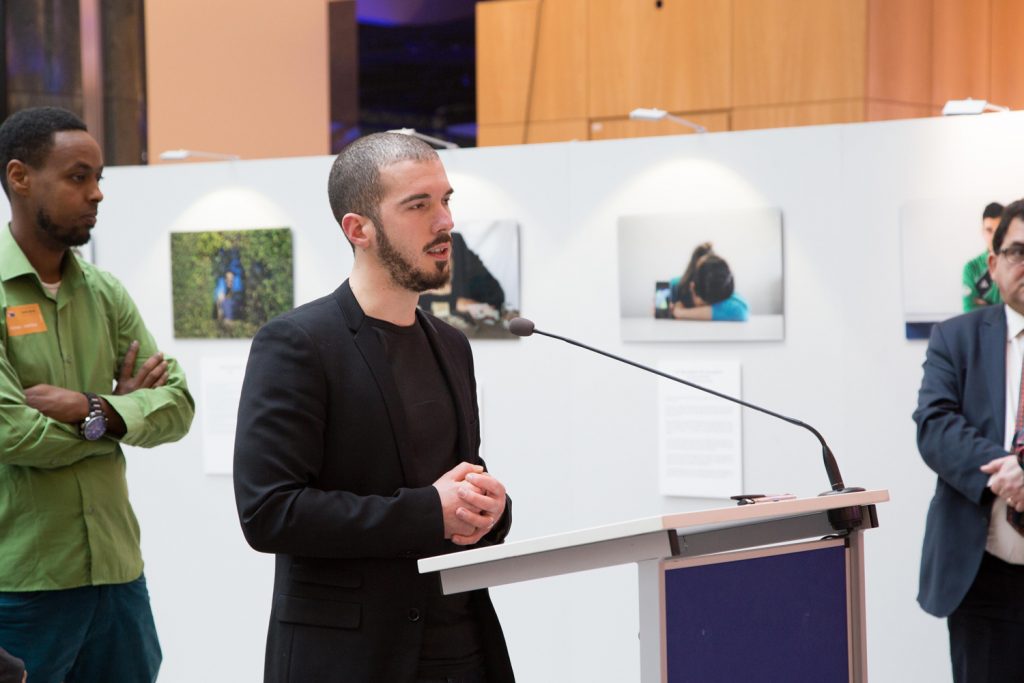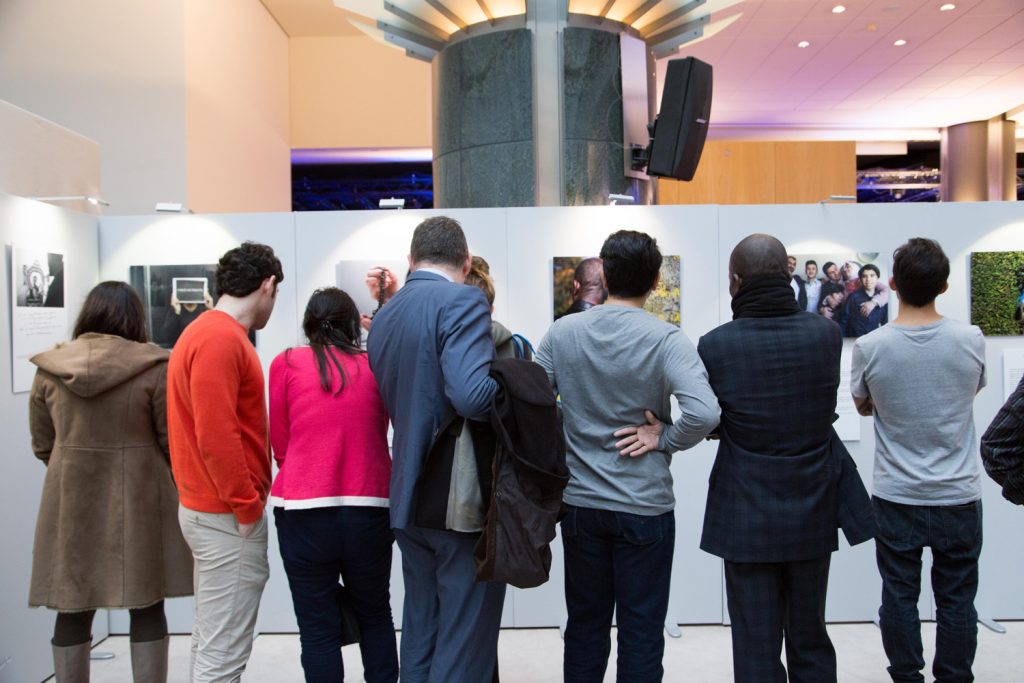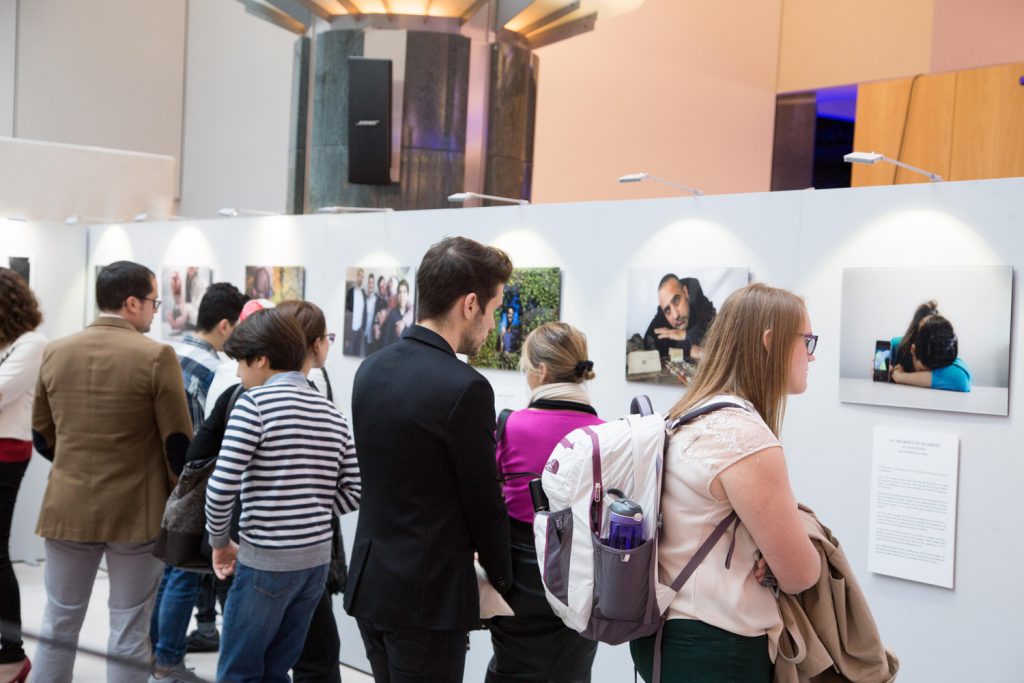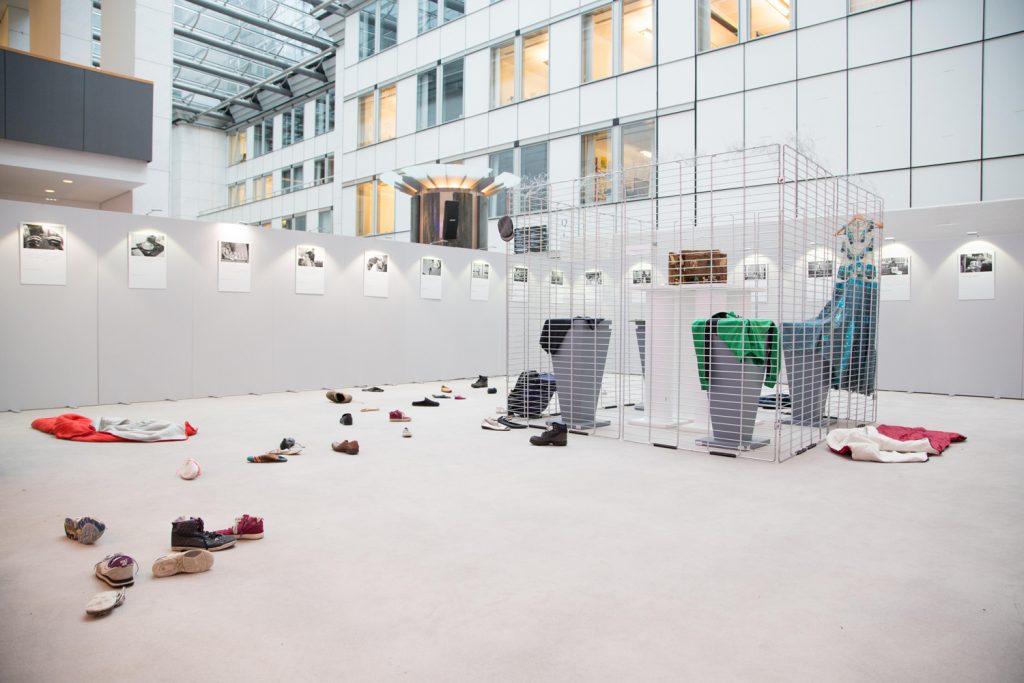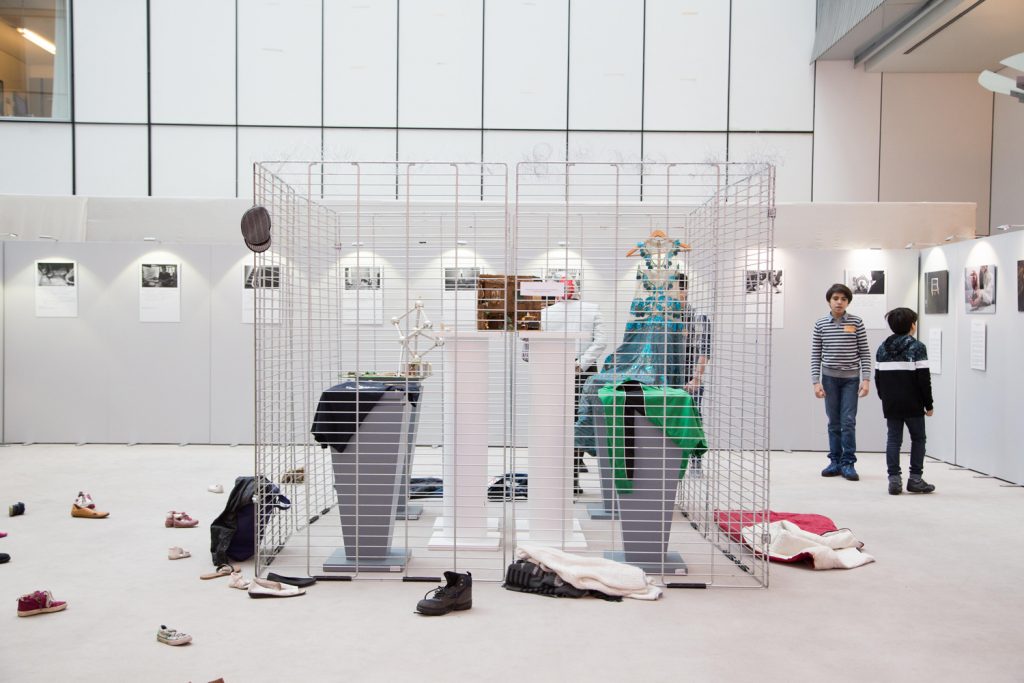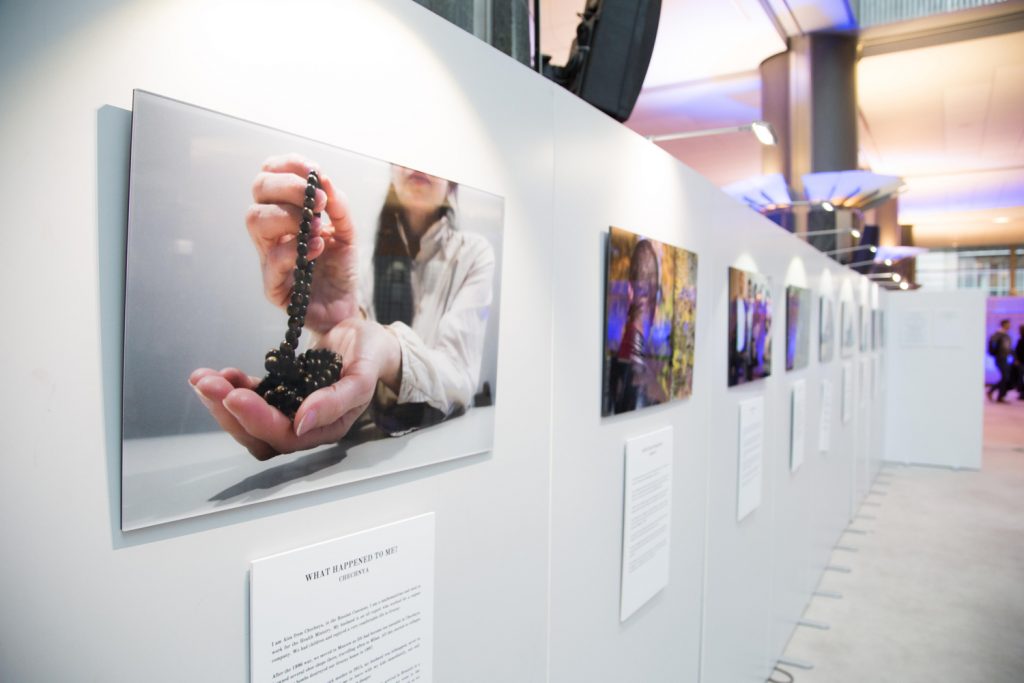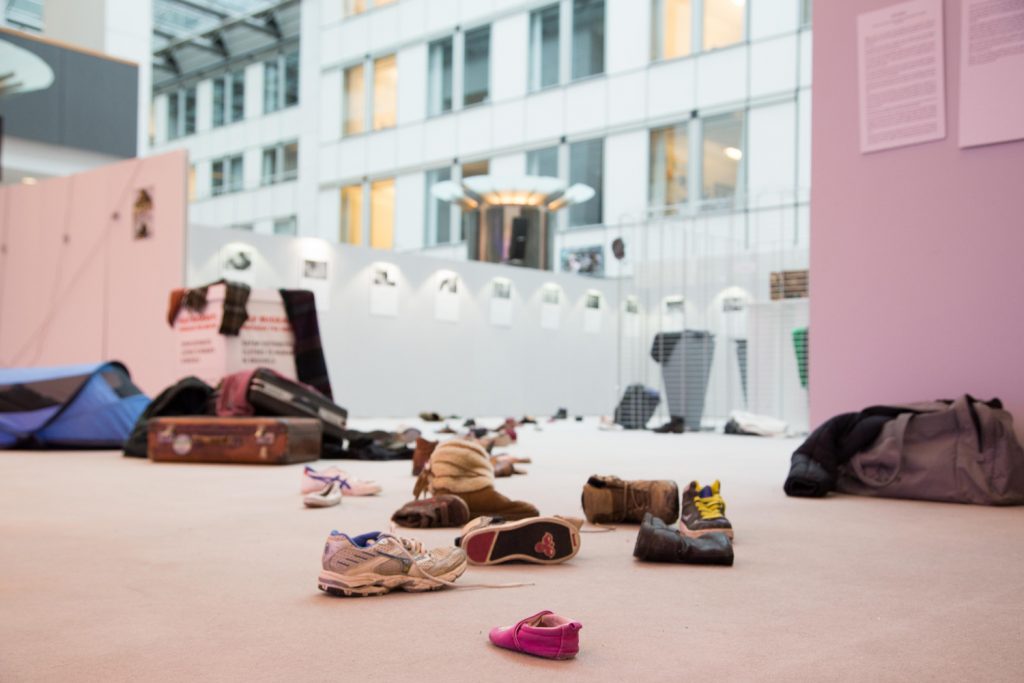 ________________________________
SUPERDEMOCRACY, The Senate of Things
Belgium Senate, Brussels, 2017
"BOZAR's partners invite speakers to come and reflect in a more restricted circle on one of the issues of the SUPERDEMOCRACY The Senate of Things exhibition in four discussion rooms. Discussion rooms will be held on Saturday or Sunday in a Senate committee room. Seats are limited.
For this discussion room, the Cultural Center Omar Khayam will give the floor to Stéphane Roy (artist, curator and coordinator of the Centre Culturel Omar Khayam). The objective of the center is to create spaces open to dialogue, critical approaches, understanding and socio-cultural exchanges. Stéphane Roy is mainly interested in intercultural issues. He will talk about diversity and transdisciplinarity in artistic and sociocultural practices, in a dialogue with the starting point that art is a pillar in our democratic society and a vector of social and cultural transformation. Stéphane Roy will be accompanied by Pauline Hatzigeorgiou (art historian, curator and mediator at ISELP), Latifa Elmcabeni (involved in social cohesion projects in the Brussels Capital Region) and Said Elouizi (activist on the migration theme)."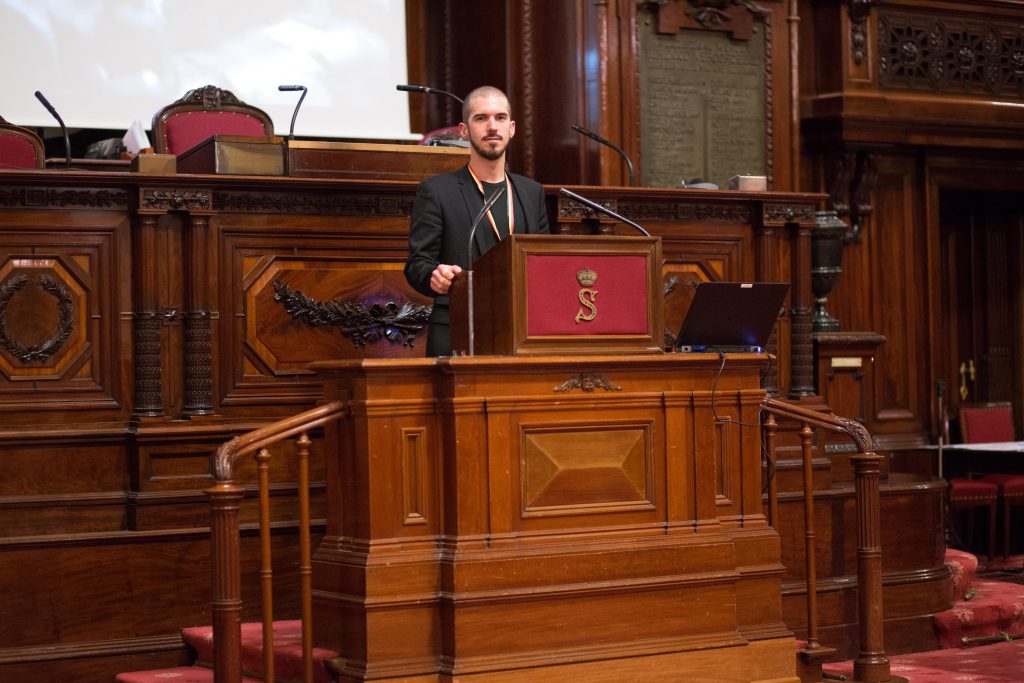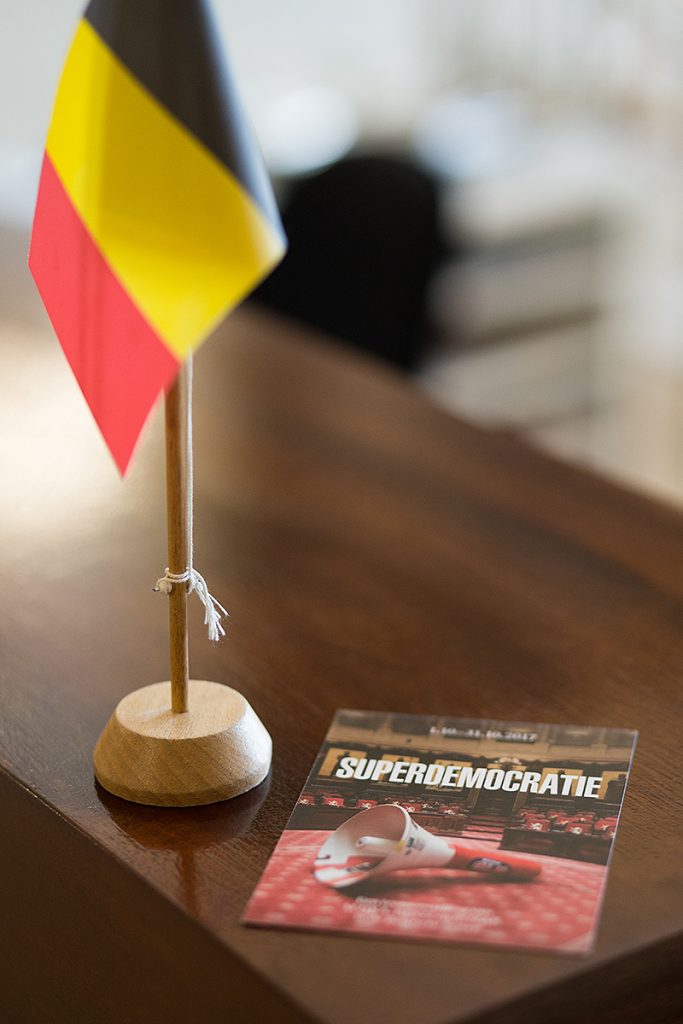 ________________________________
LA PEAU DE L'OURS
LPDO, Brussels, 2017
After discovering my work as a curator for the support of young emerging artists, the founders of the plateform LPDO invited to join their team. I was honored to be fully involved in the  succesful launch of this new project. A promising start for our future collaborations !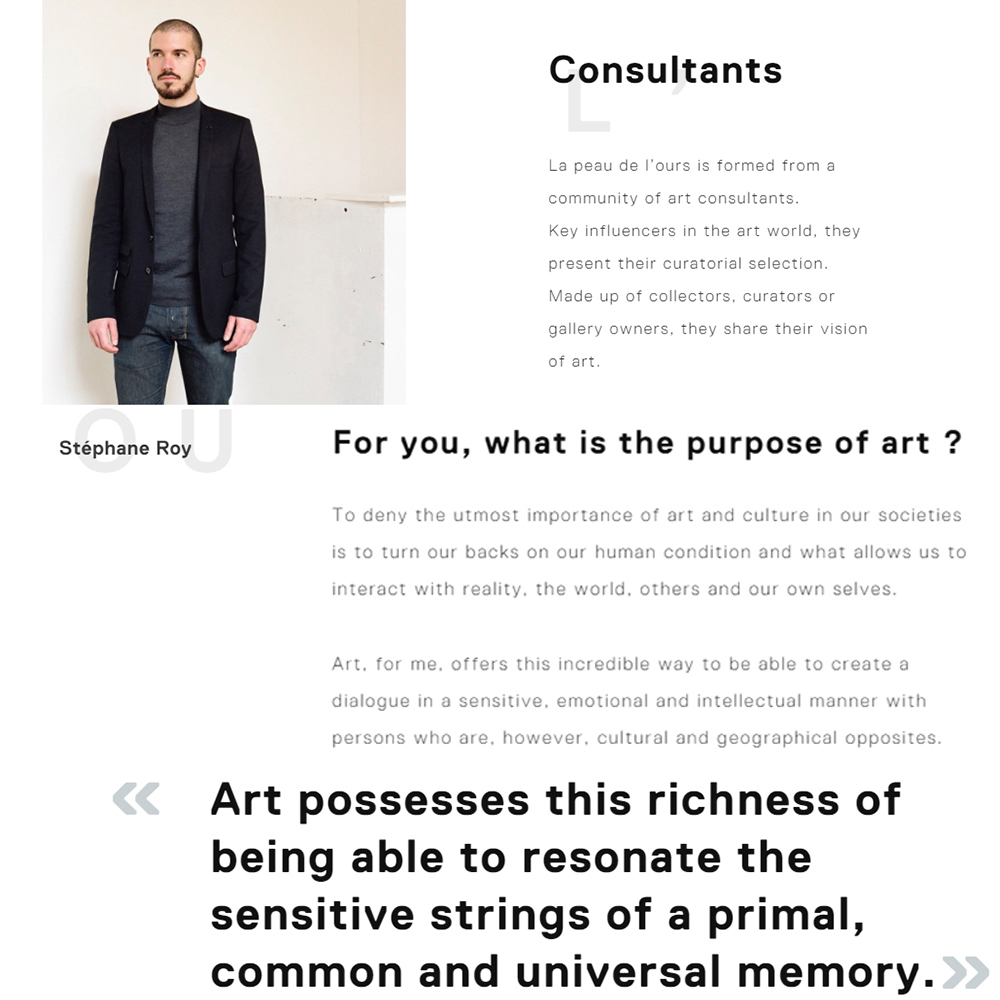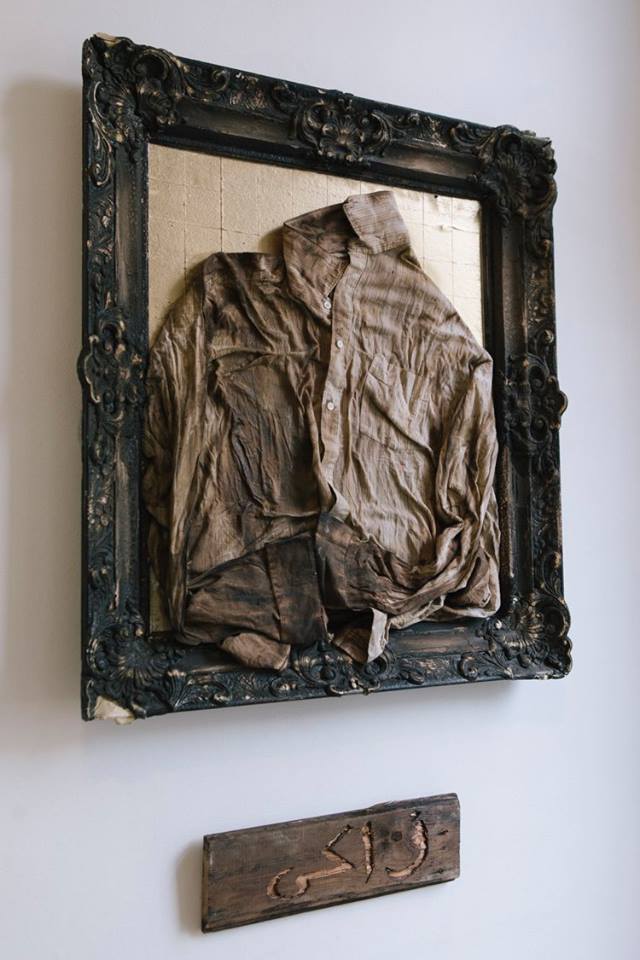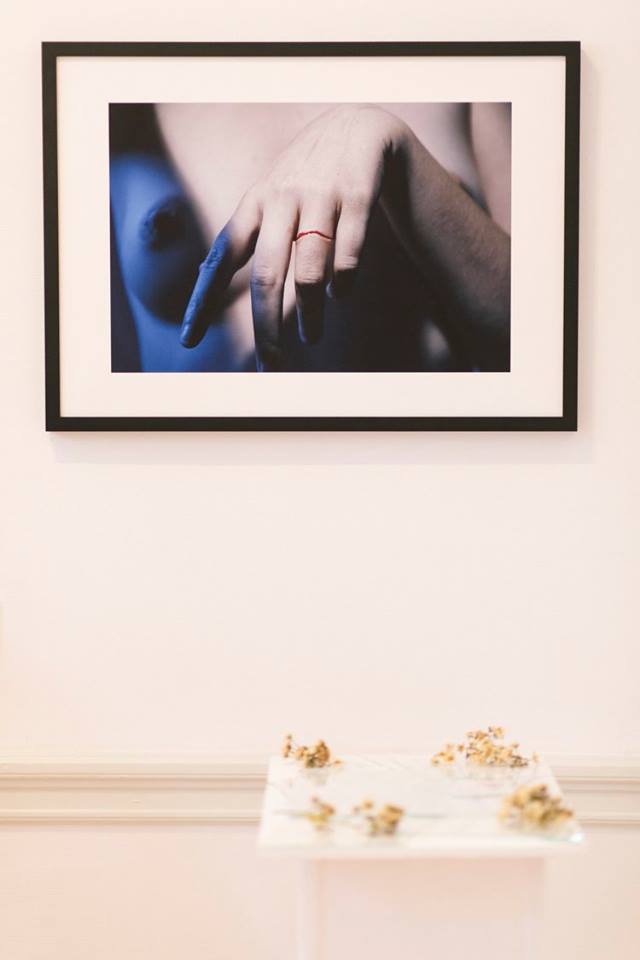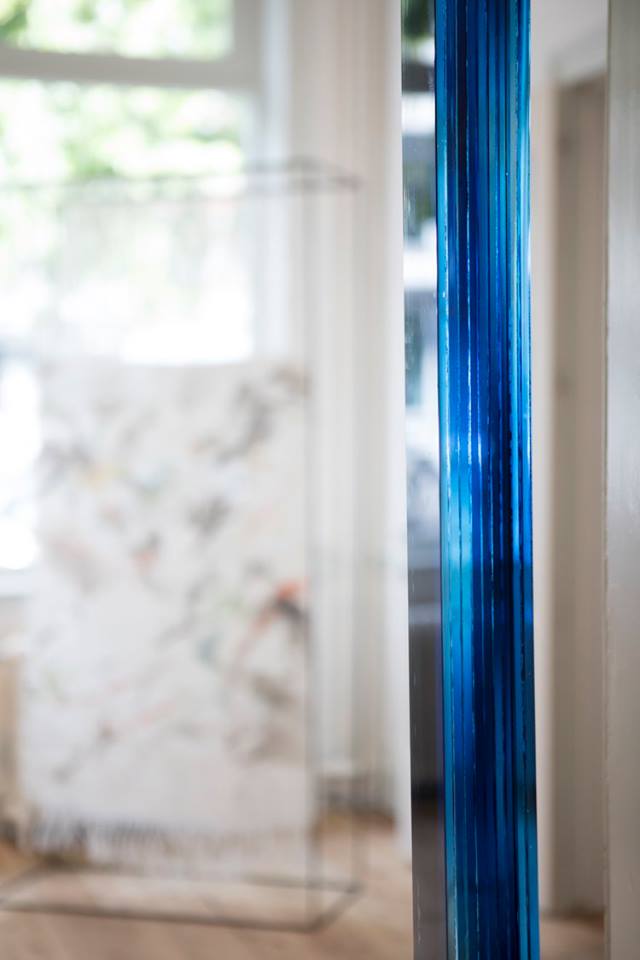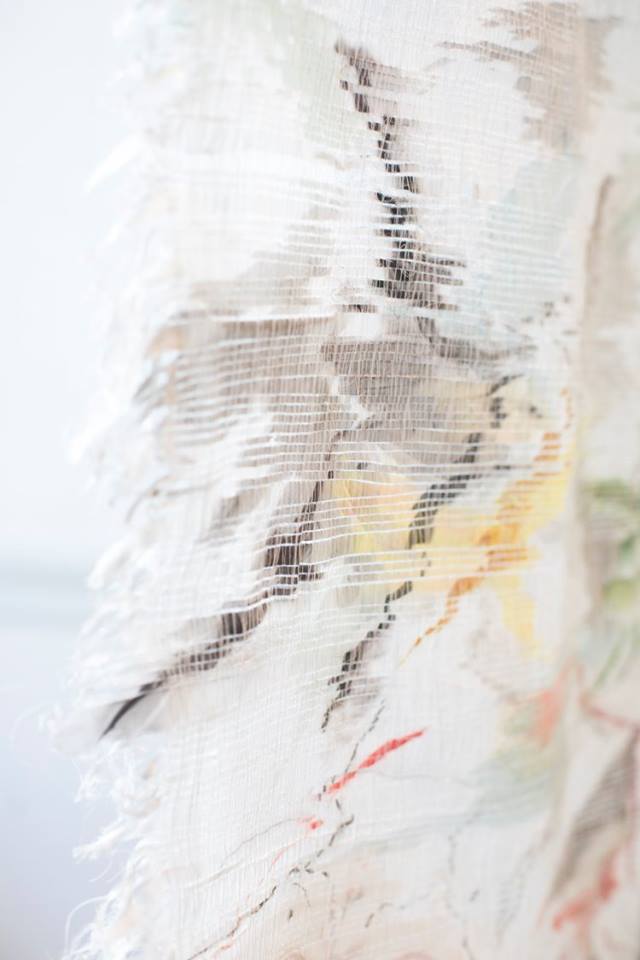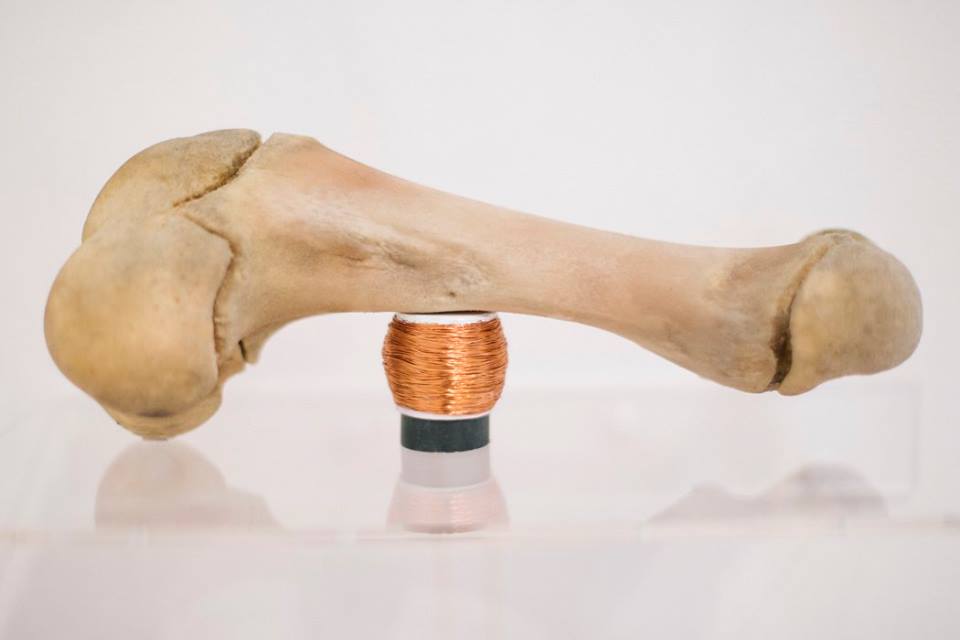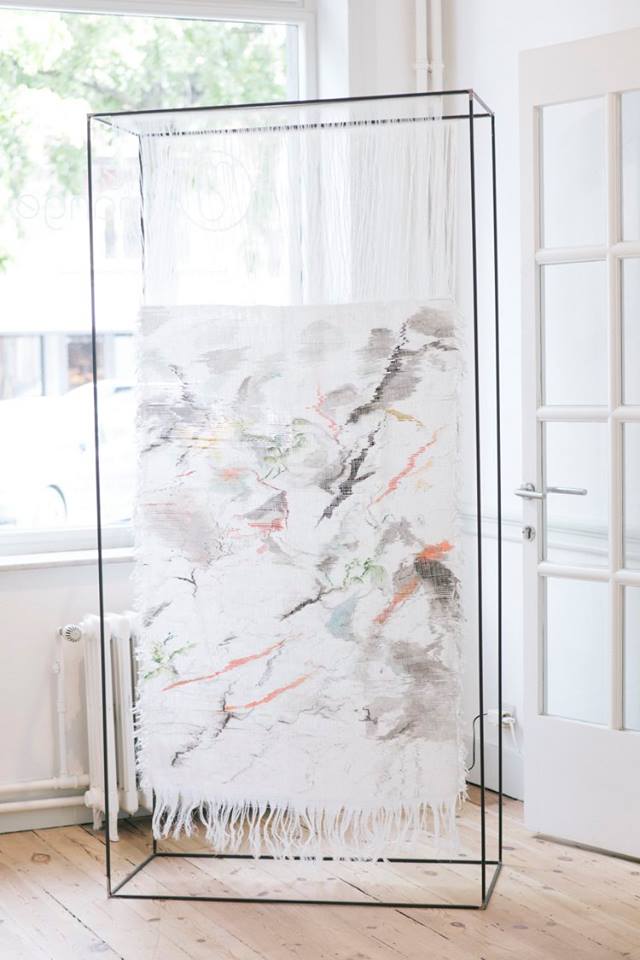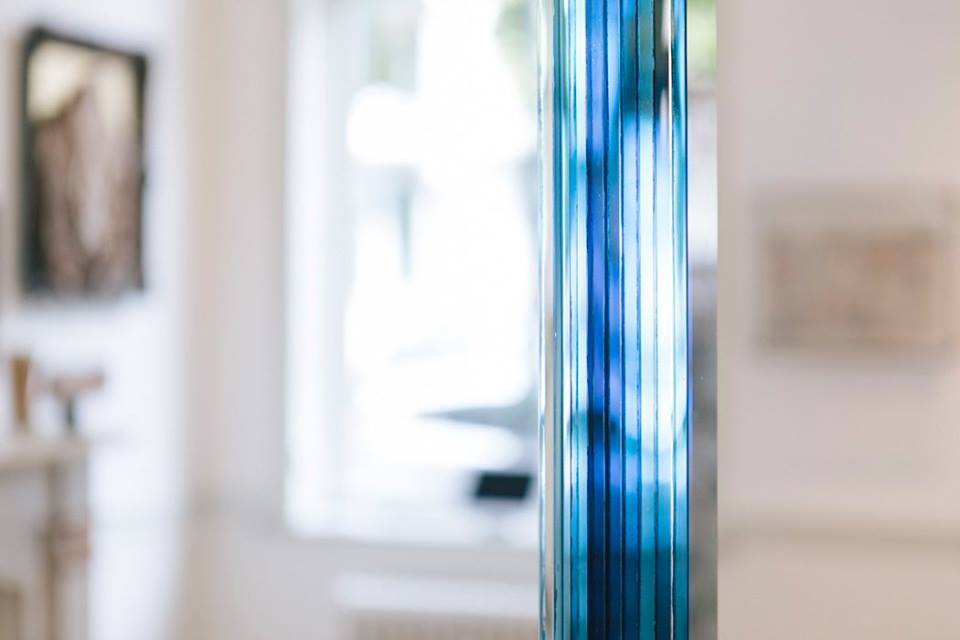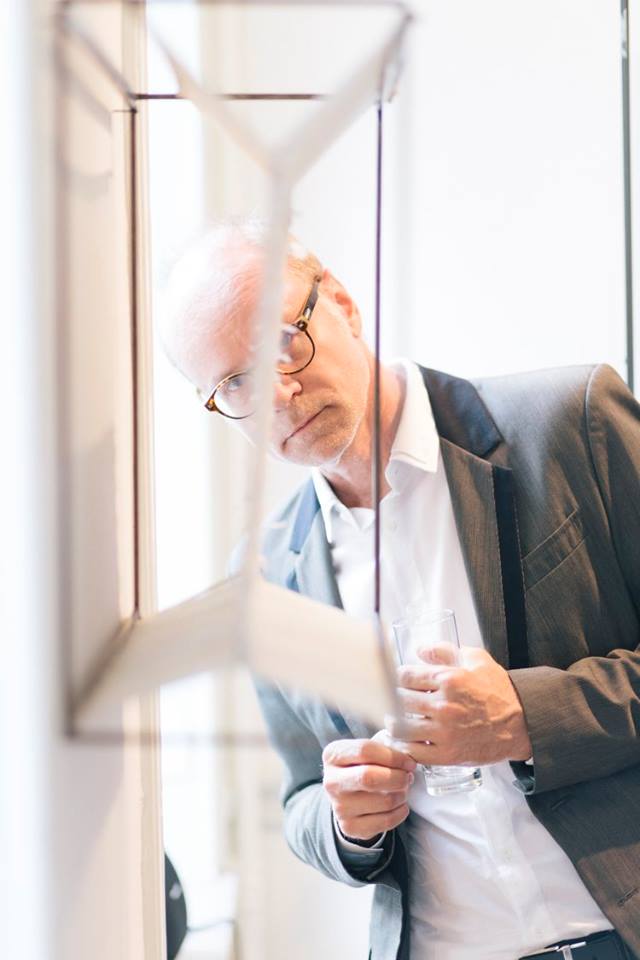 ________________________________
YOUNG TALENTS
Affordable Art Fair, Brussels, 2017
As the curator of the Young Talents during the Affordable Art Fair in Brussels, I was delighted to present the works of Werther Gasperini (Young Talent Award 2017), Elise Peroi, Muhiba Botan (Public Prize), Jeoung Hee Kim, Nina Espouy and Choi Hyesu.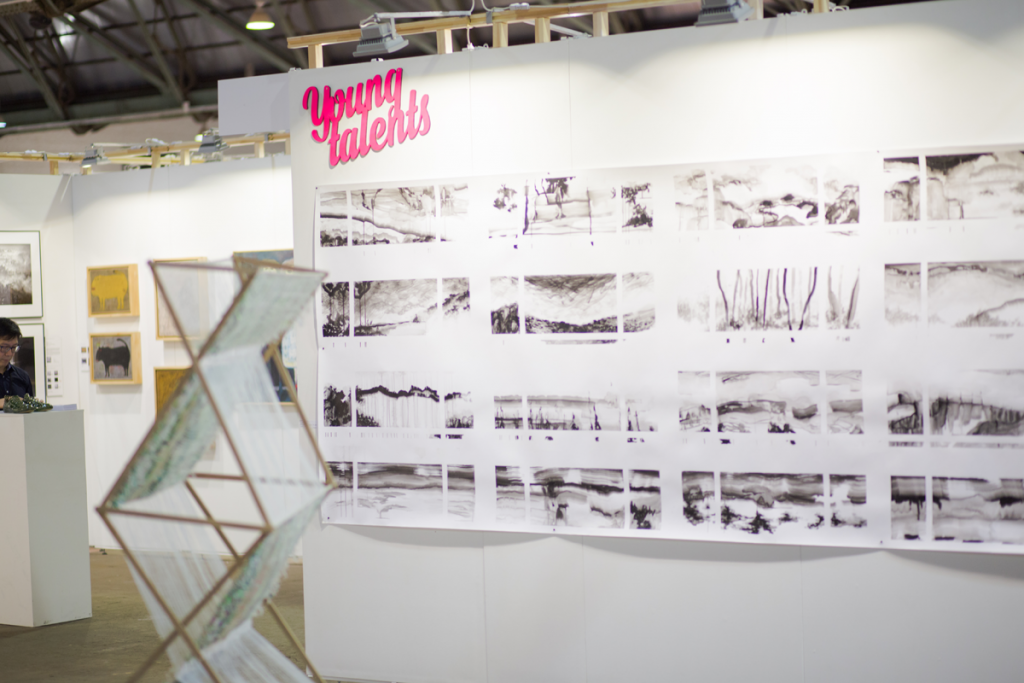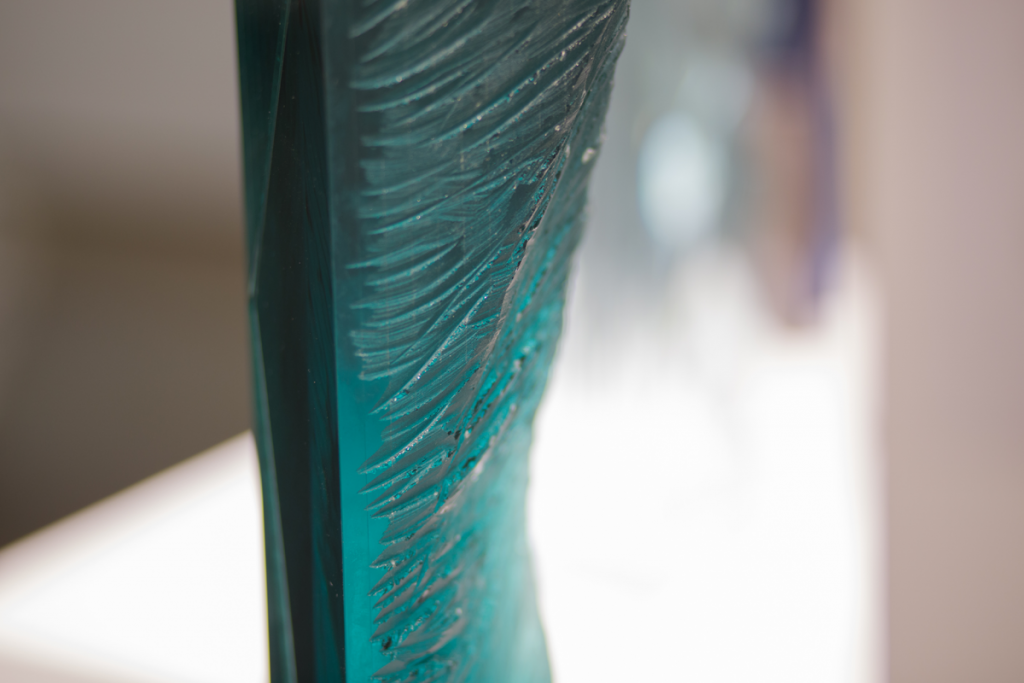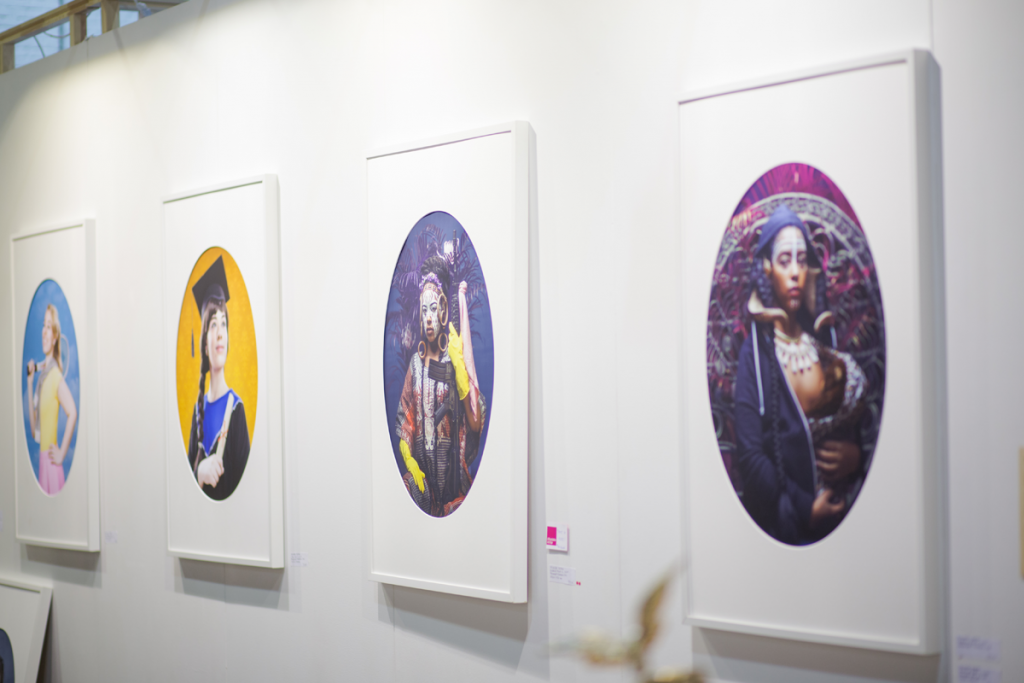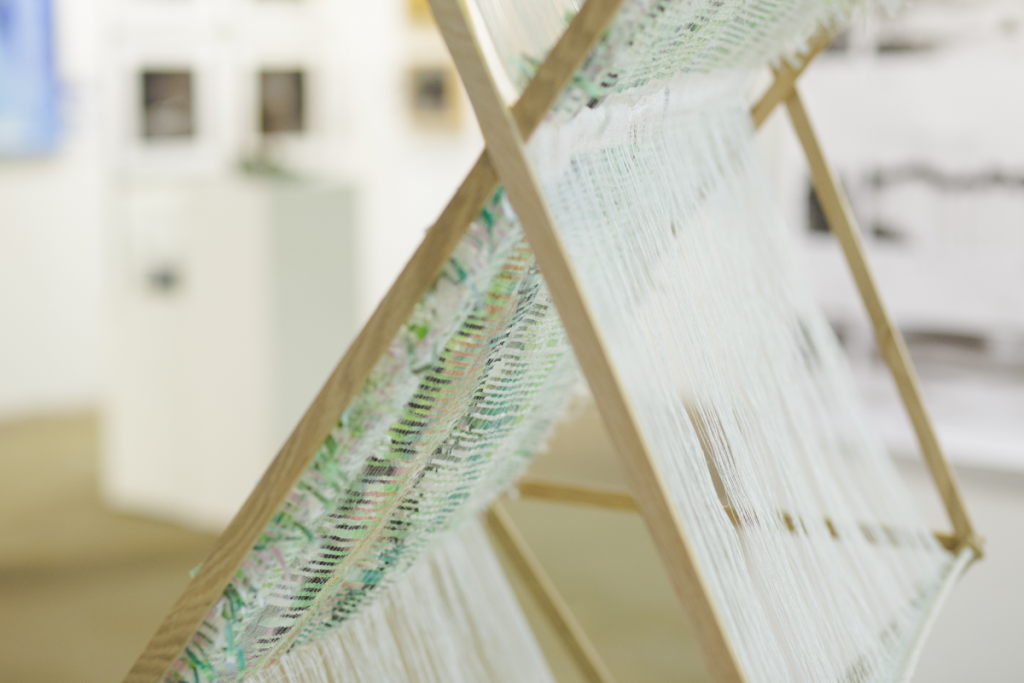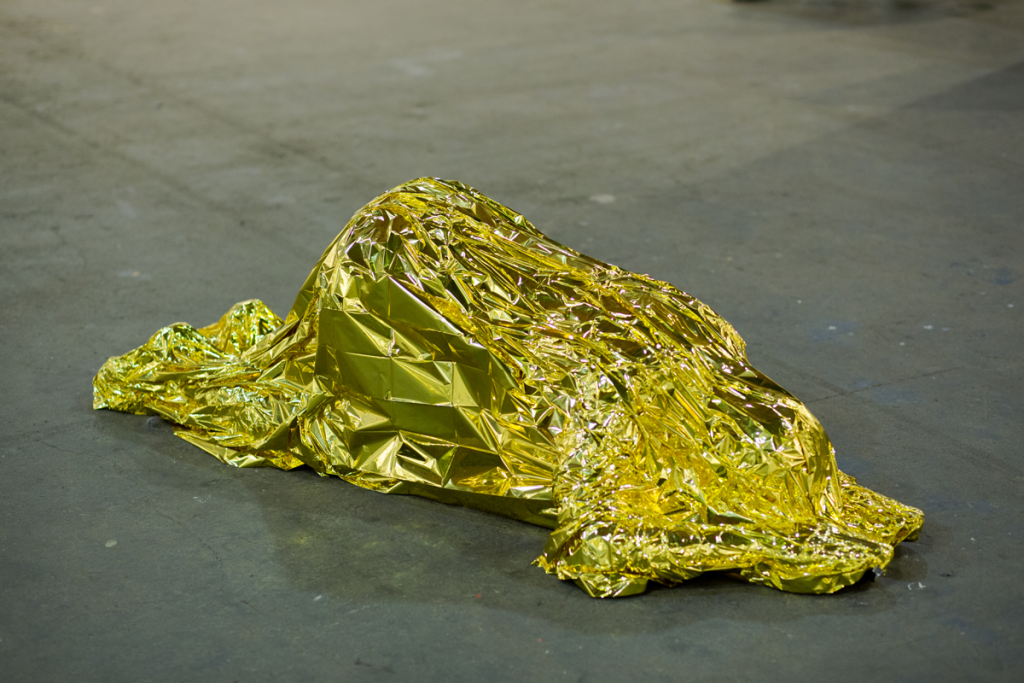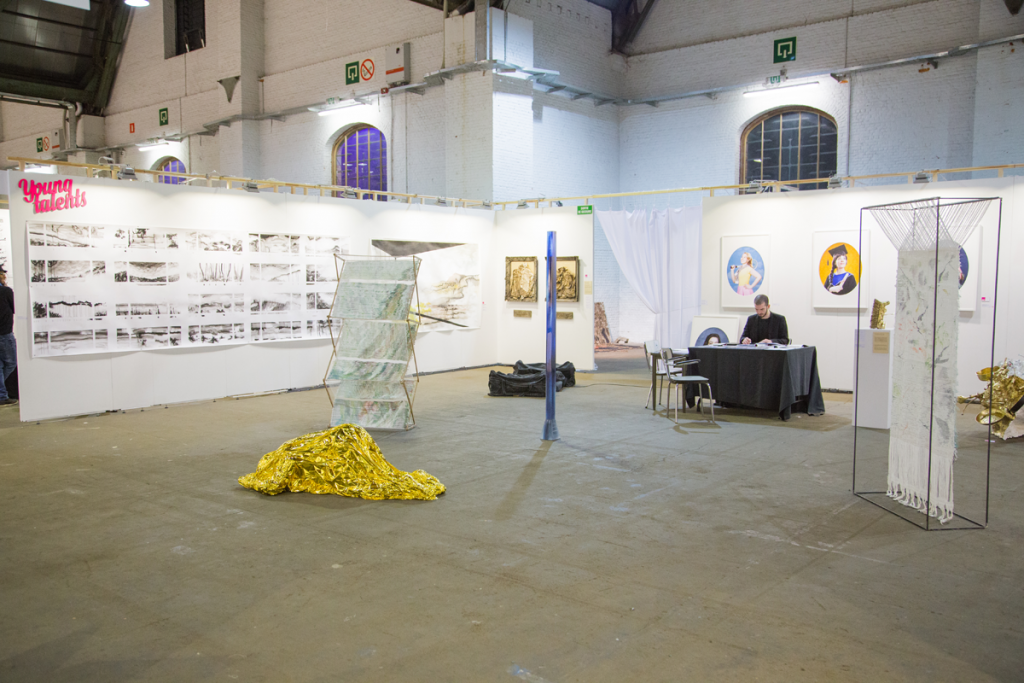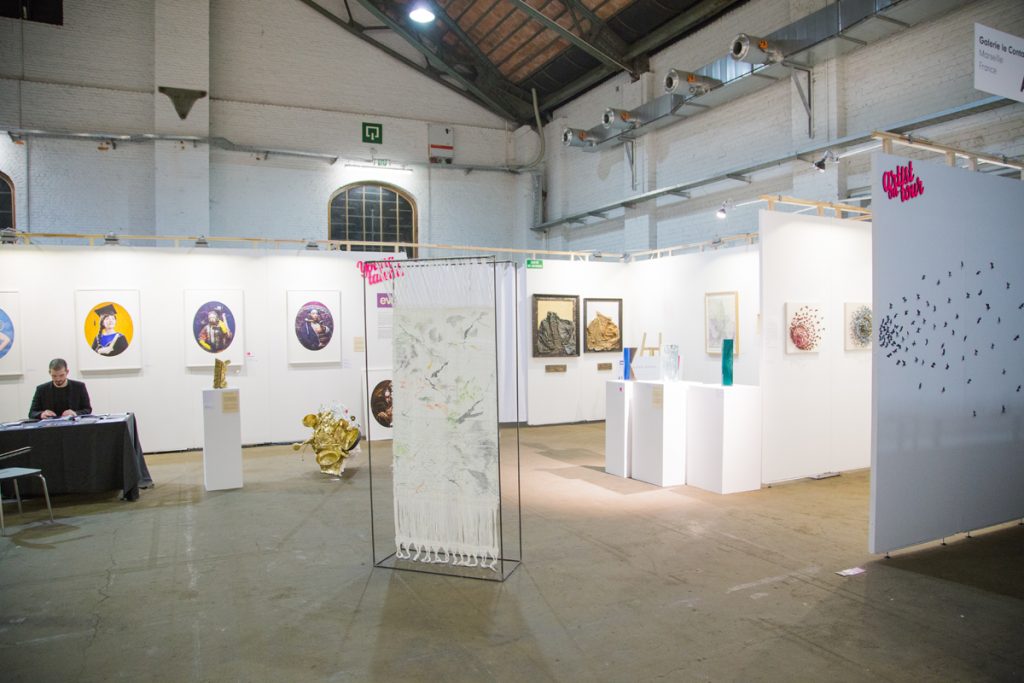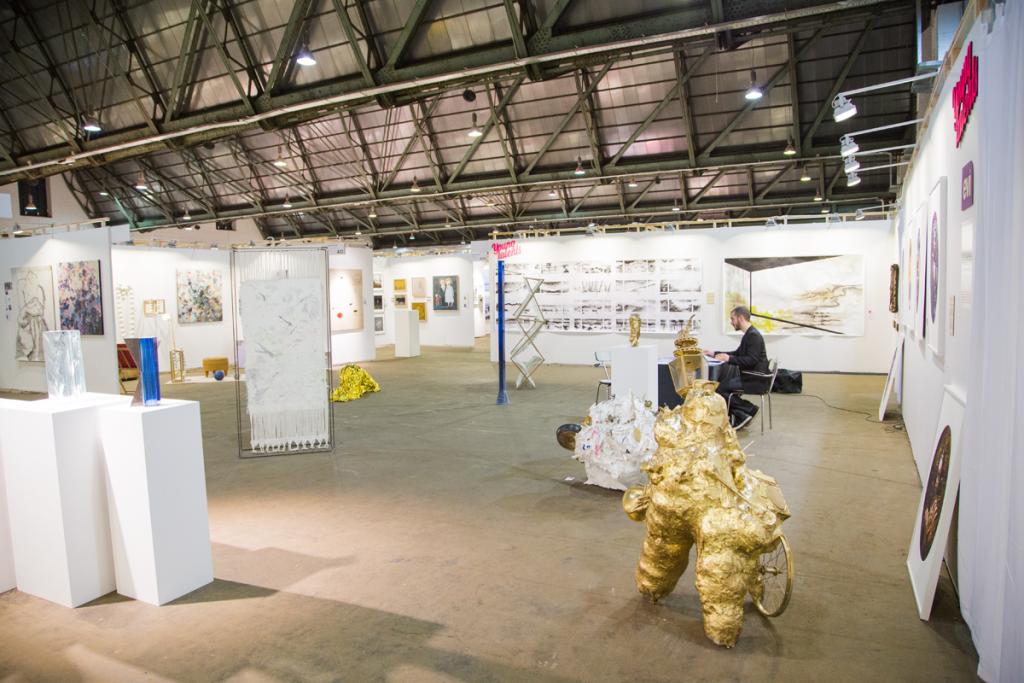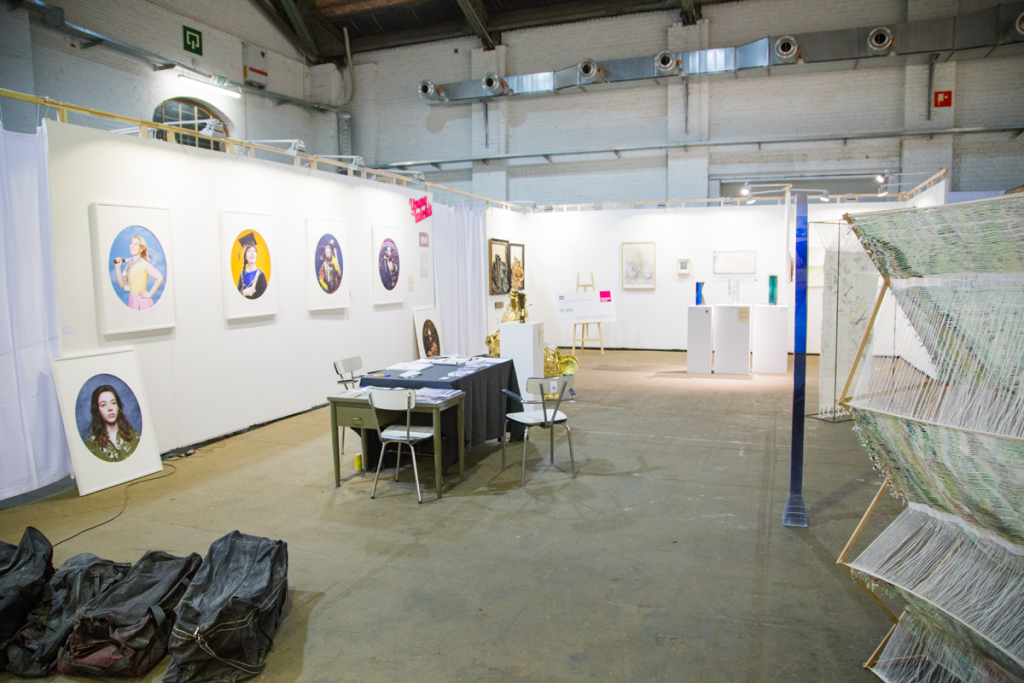 ________________________________
L'ODYSSÉE DES LIBERTÉS
Centre Culturel Omar Khayam, Brussels, 2016
L'Odyssée des Libertés (The Odyssey of Freedom) proposes a series of interactive, creative and reflexive workshops aimed at an audience of non-European newcomers, with a view to sharing values and integrating the principles of multicultural citizenship. The result is a unique experience using art and philosophy as a means of exploring oneself through openness to other cultures and new horizons. Participants are thus led to question their own stories through the discovery of a plastic language of their own. This intimate journey is a fabulous adventure in the complexity of human identity, as well as the challenges of this world in which we live.
L'Odyssée des Libertés seeks to ensure that each participant moves from understanding the foreign culture of the host country to understanding it, generating citizen engagement, awareness and critical knowledge of the realities of society through Collective actions. The desire expressed is to guarantee every human being an opportunity to exist in our society as an autonomous, independent citizen, actively participating in its own construction and participation in society. Moreover, it is also a matter of defending the integration of the principles of multicultural citizenship. These workshops also lead participants to venture into an intimate, personal and unique odyssey.
This first pilot project took place with 28 people in total, refugees residents in various camps, asylums and reception centers scattered throughout Belgium. These people, children, teenagers, adults, parents, came from various countries: Syria, Afghanistan, Iraq, Palestine, Iran, Guinea, Burundi, Morocco, Algeria. This extraordinary adventure will give rise to many other projects in line with what has been achieved. The main objective remains always the same: using art to meet the self, others and the world.
More info : Centre Culturel Omar Khayam

 ________________________________
DO D!STURB
Palais de Tokyo, Paris, April 2016.
A proposition of the work Cling to a Curator from chinese artist Zhu Tian (on top of the presentation of my participatory art installation The Laboratory of Anger Management (for ACADEMY NOW). Curator : Vittoria Matarrese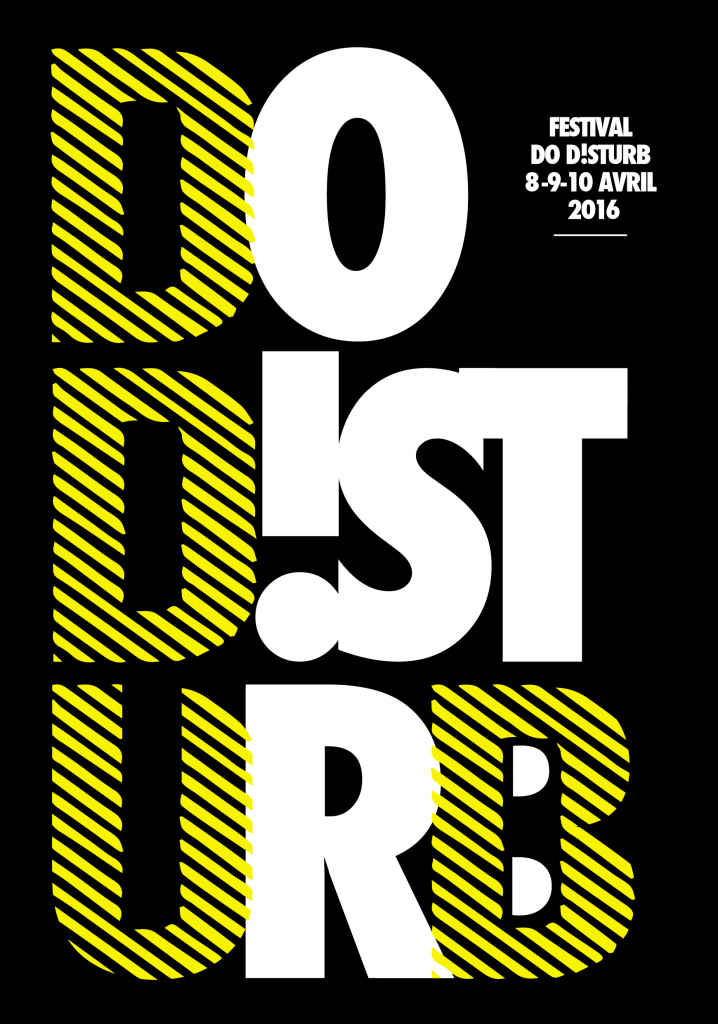 ________________________________
THE FUTURE IS NOW 
Brussels, April 2015.
A selection of young emerging artists graduated from international art schools.
Academies involved : Arba-ESA Académie Royale de Beaux Arts de Bruxelles, Arts2, ERG école de recherche graphique, Koninklijke Academie voor Schone Kunsten van Antwerpen, ESA le 75, LUCA School of Art, ACADEMY NOW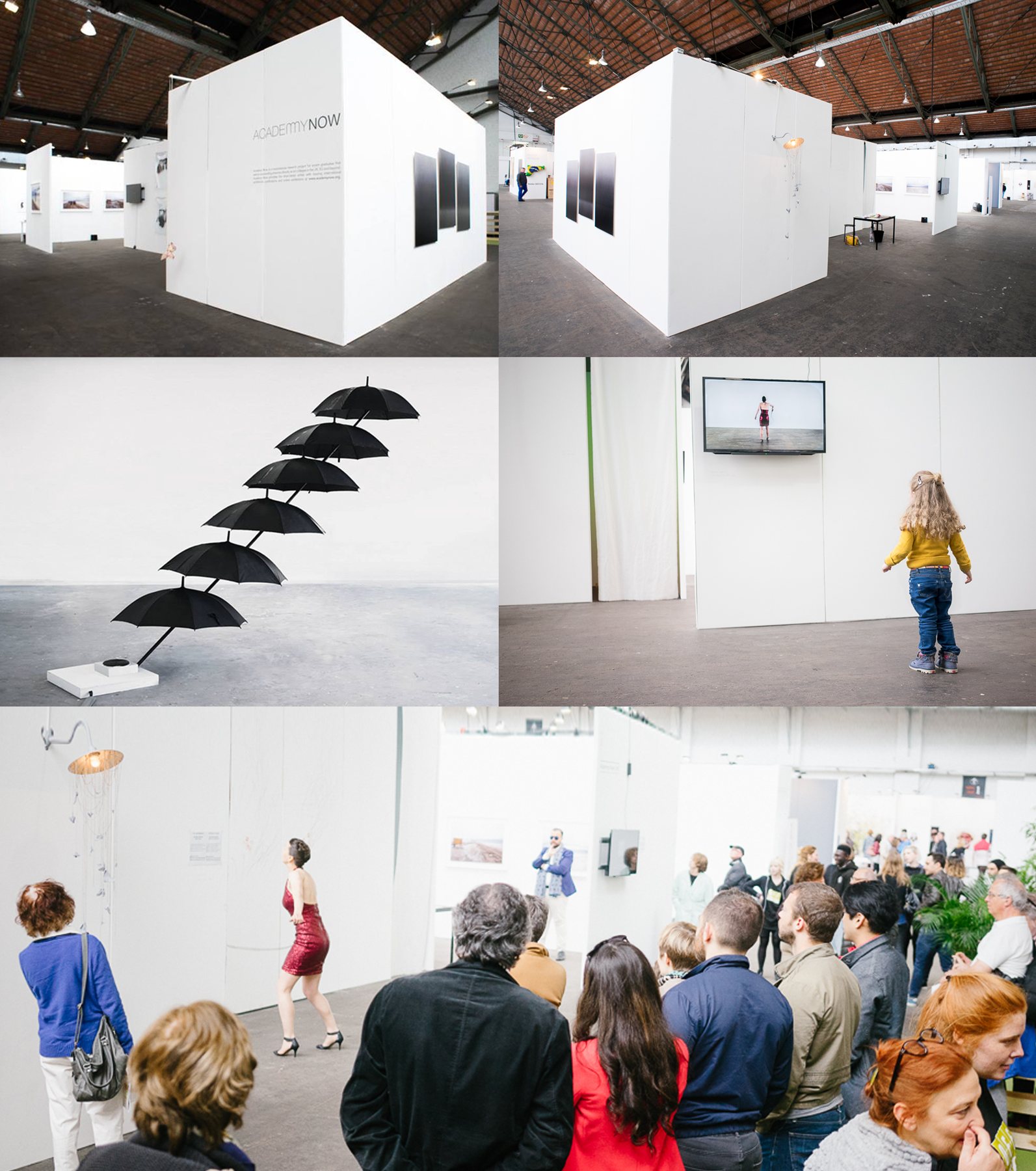 ________________________________
YANTRA : SACRED INK
Galerie Olivier Waltman, Paris, November 2013.
A solo show of the french photographer Cédric Arnold and his research over the tribes in Thailand and their practice & rituals of the tattoo.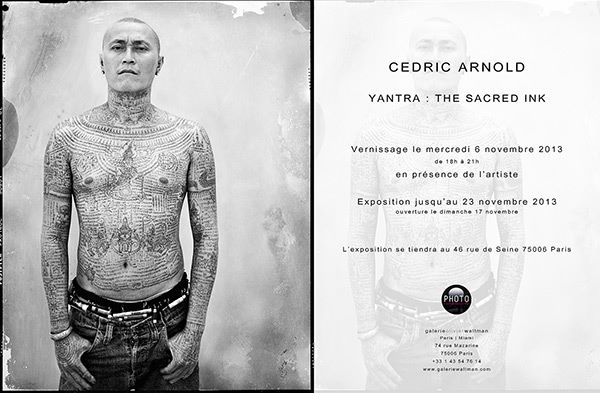 ________________________________
ADN INSIDE
Le Cabinet des Curieux, Paris, September 2012.
A group show in partnership with the Etrange Festival.
A reflection on the future of the human body, creative laboratory dedicated to multiple experiments and other dreams of mutations.
 ________________________________
NOUVEAU MONDE
Le Cabinet des Curieux, Paris, May 2012.
2012, the year of the Apocalypse, an intimate apocalypse through the eyes of a selection of artists offering their views on our actual world.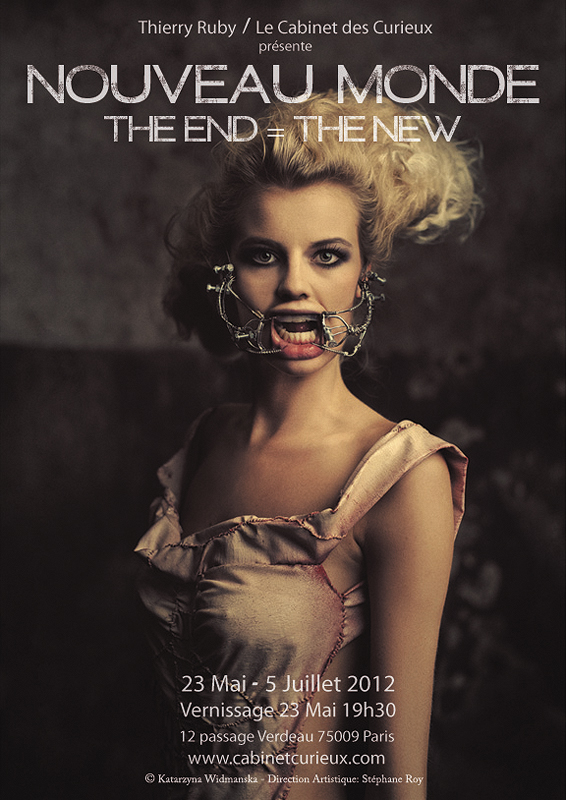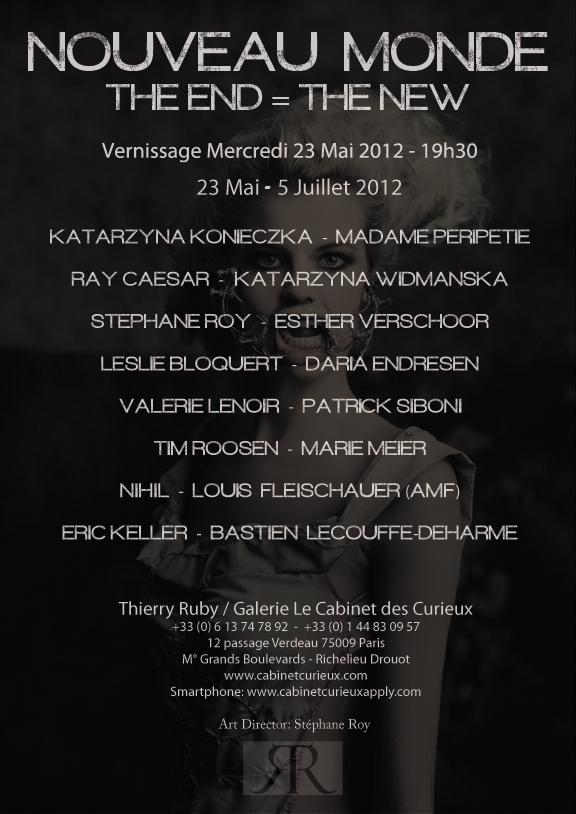 ________________________________
BEAUTIFUL PEOPLE 
Le Cabinet des Curieux, Paris, December 2011.
A large panorama of artists and personalities of the counter-cultures, from the origins until today.
  ________________________________
LE DERNIER CRI 3D
Le Cabinet des Curieux, Paris, September 2011.
A 3D group show of Le Dernier Cri, in partnership with the Etrange Festival.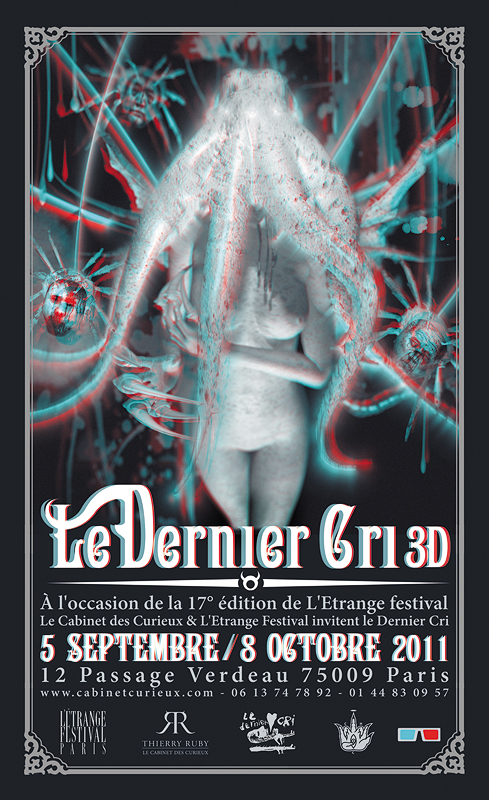 ________________________________
UNDERGROUND
Le Cabinet des Curieux, Paris, Summer 2011.
A group show bringing together different generations of the artists from the counter-cultures.
 ________________________________