Here are some of the exhibitions and other projects I have worked on as curator/art director/…
 ________________________________
L'ODYSSÉE DES LIBERTÉS
Centre Culturel Omar Khayam, Brussels, 2016
L'Odyssée des Libertés (The Odyssey of Freedom) proposes a series of interactive, creative and reflexive workshops aimed at an audience of non-European newcomers, with a view to sharing values and integrating the principles of multicultural citizenship. The result is a unique experience using art and philosophy as a means of exploring oneself through openness to other cultures and new horizons. Participants are thus led to question their own stories through the discovery of a plastic language of their own. This intimate journey is a fabulous adventure in the complexity of human identity, as well as the challenges of this world in which we live.
L'Odyssée des Libertés seeks to ensure that each participant moves from understanding the foreign culture of the host country to understanding it, generating citizen engagement, awareness and critical knowledge of the realities of society through Collective actions. The desire expressed is to guarantee every human being an opportunity to exist in our society as an autonomous, independent citizen, actively participating in its own construction and participation in society. Moreover, it is also a matter of defending the integration of the principles of multicultural citizenship. These workshops also lead participants to venture into an intimate, personal and unique odyssey.
This first pilot project took place with 28 people in total, refugees residents in various camps, asylums and reception centers scattered throughout Belgium. These people, children, teenagers, adults, parents, came from various countries: Syria, Afghanistan, Iraq, Palestine, Iran, Guinea, Burundi, Morocco, Algeria. This extraordinary adventure will give rise to many other projects in line with what has been achieved. The main objective remains always the same: using art to meet the self, others and the world.
More info : Centre Culturel Omar Khayam

 ________________________________
DO D!STURB
Palais de Tokyo, Paris, April 2016.
A proposition of the work Cling to a Curator from chinese artist Zhu Tian (on top of the presentation of my participatory art installation The Laboratory of Anger Management (for ACADEMY NOW). Curator : Vittoria Matarrese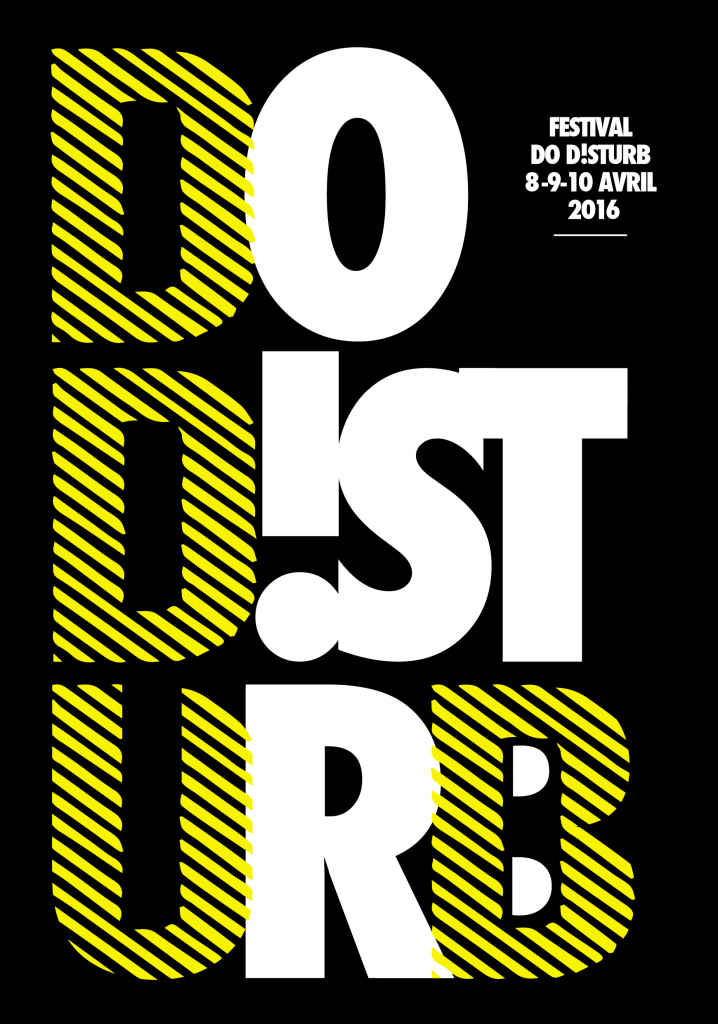 ________________________________
THE FUTURE IS NOW 
Brussels, April 2015.
A selection of young emerging artists graduated from international art schools.
Academies involved : Arba-ESA Académie Royale de Beaux Arts de Bruxelles, Arts2, ERG école de recherche graphique, Koninklijke Academie voor Schone Kunsten van Antwerpen, ESA le 75, LUCA School of Art, ACADEMY NOW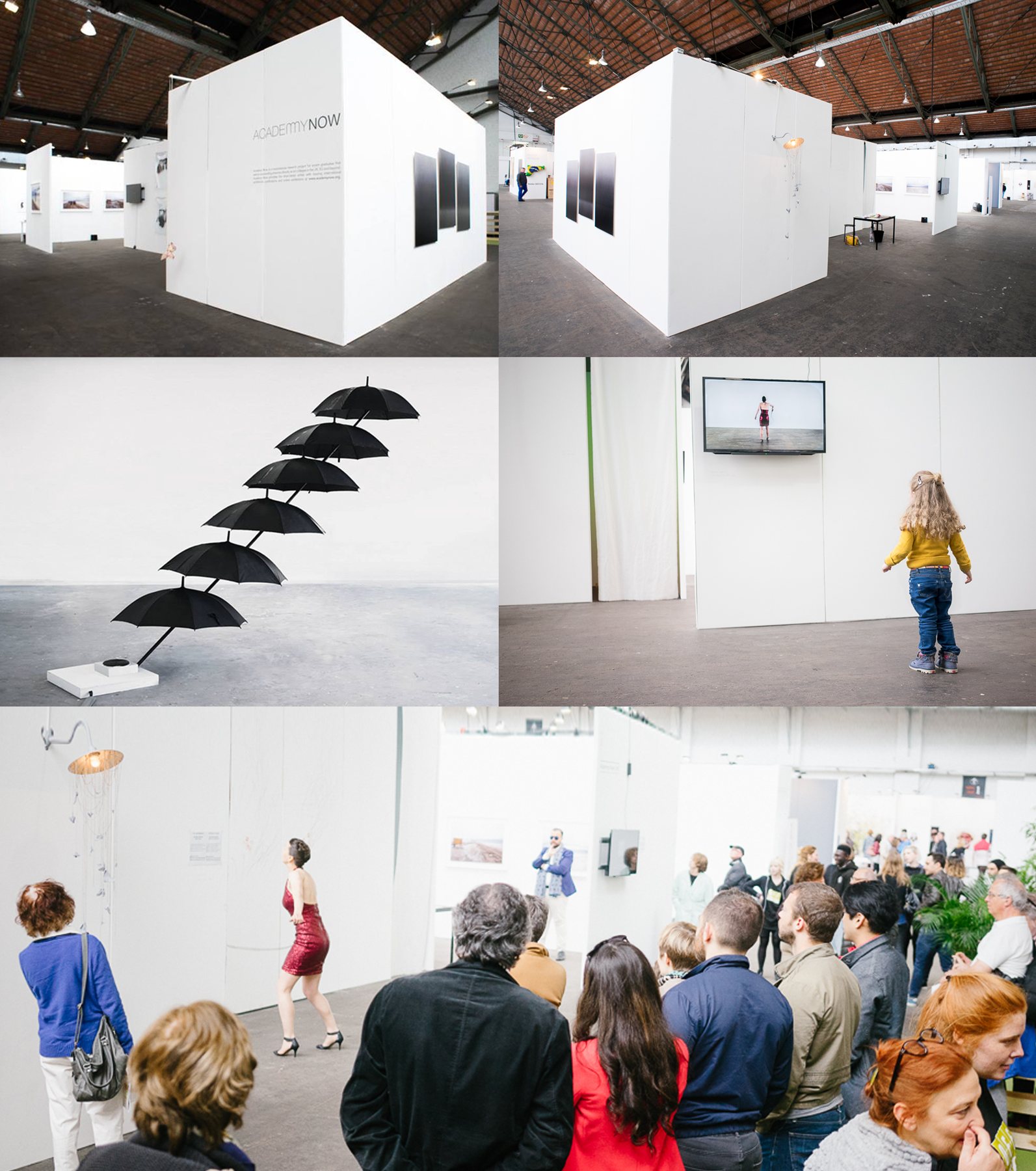 ________________________________
YANTRA : SACRED INK
Galerie Olivier Waltman, Paris, November 2013.
A solo show of the french photographer Cédric Arnold and his research over the tribes in Thailand and their practice & rituals of the tattoo.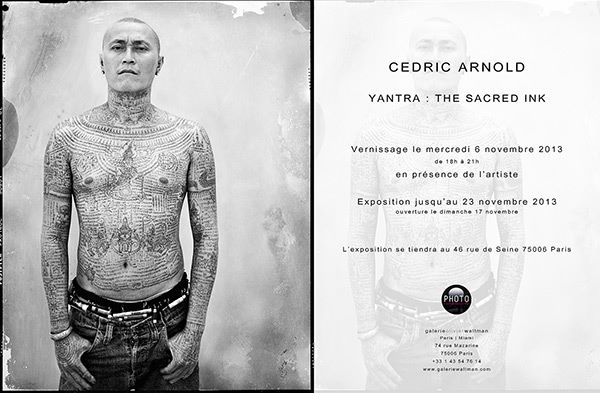 ________________________________
ADN INSIDE
Le Cabinet des Curieux, Paris, September 2012.
A group show in partnership with the Etrange Festival.
A reflection on the future of the human body, creative laboratory dedicated to multiple experiments and other dreams of mutations.
 ________________________________
NOUVEAU MONDE
Le Cabinet des Curieux, Paris, May 2012.
2012, the year of the Apocalypse, an intimate apocalypse through the eyes of a selection of artists offering their views on our actual world.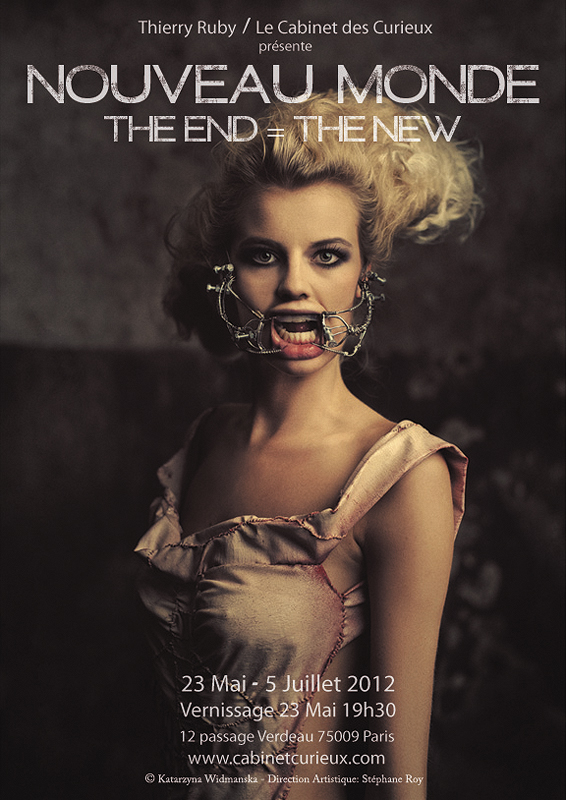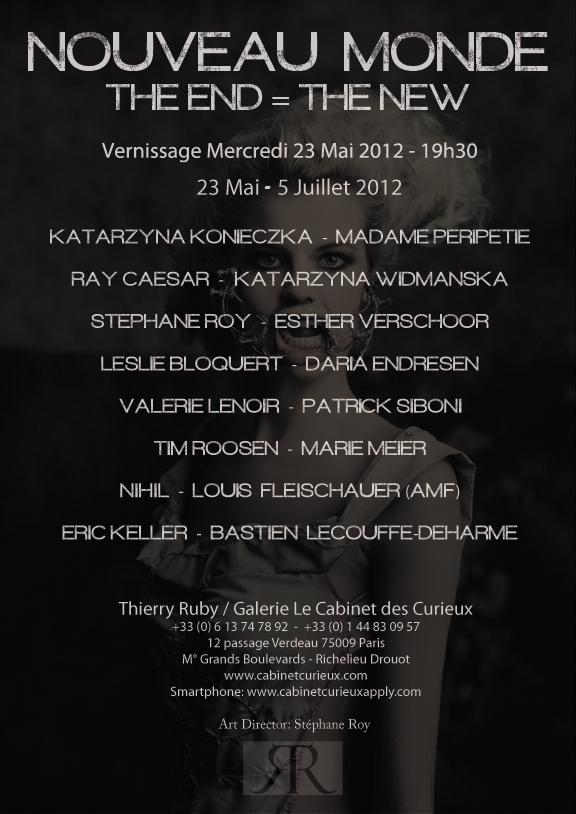 ________________________________
BEAUTIFUL PEOPLE 
Le Cabinet des Curieux, Paris, December 2011.
A large panorama of artists and personalities of the counter-cultures, from the origins until today.
  ________________________________
LE DERNIER CRI 3D
Le Cabinet des Curieux, Paris, September 2011.
A 3D group show of Le Dernier Cri, in partnership with the Etrange Festival.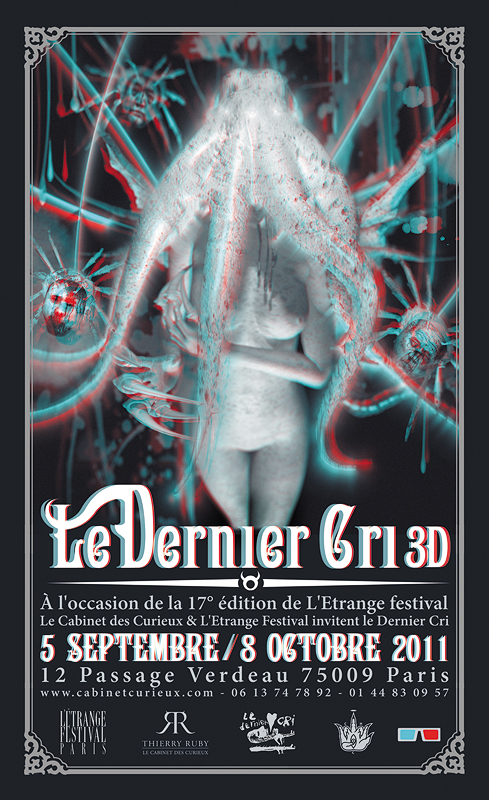 ________________________________
UNDERGROUND
Le Cabinet des Curieux, Paris, Summer 2011.
A group show bringing together different generations of the artists from the counter-cultures.
 ________________________________