IV° Correspondances
This part of my work includes a myriad of intentions that frequently require the onlooker's full participation, as with projects such as The Mental Network, for example, a project that simultaneously combines work-in-progress, participatory art and net art installation, through which the public is invited to respond online to the question "what are you thinking about?".
All thoughts sent to this website are collected and presented live through various kinds of installations and presentations, which are interactive most of the time.
The Mental Network sprang to mind during the period when social networks first saw the light of day, and before Facebook became widespread.
The Messages dedicated to unknown persons were illustrated through the act of sending messages, poems and other intimate thoughts via non-customary channels: from the symbolic launch of a love letter, folded up as a paper plane, from the rooftop of a skyscraper, to sending messages taped on high-speed trains and propelled to various destinations.
The Conversations are an on-going work-in-progress, a vast work of exchanges made with artists, thinkers, professionals from various fields with the aim of developing a fluctuating map of tomorrow's world that is emerging today. The purpose of this platform where everyone can share knowledge and experiences is to create a melting pot of wisdom, learning, approaches and visions of the world, which address a wide range of subjects and where, first and foremost, human values are privileged. The very first Conversations began when I was 16 years old.
At the end of the day, with this series of Correspondences, it is all a question of perceiving art as a platform for global exchange, reflected by the flow of life and all the interactions that link together everything around us. The global and the local, the microcosm with the macrocosm, everything that dialogues and thrives mutually on each other.
The main intention is not only to become more aware of ourselves and of our own potential, but just to be, here and now. To spread sharing of reflection so that we may live every single experience more fully and more intensely. To create complicity with oneself and with others so that we may caress the web of reality. It is simply a matter of opening our eyes and listening attentively, to receive and perceive the world around us better, whilst being part of these constant movements of the world.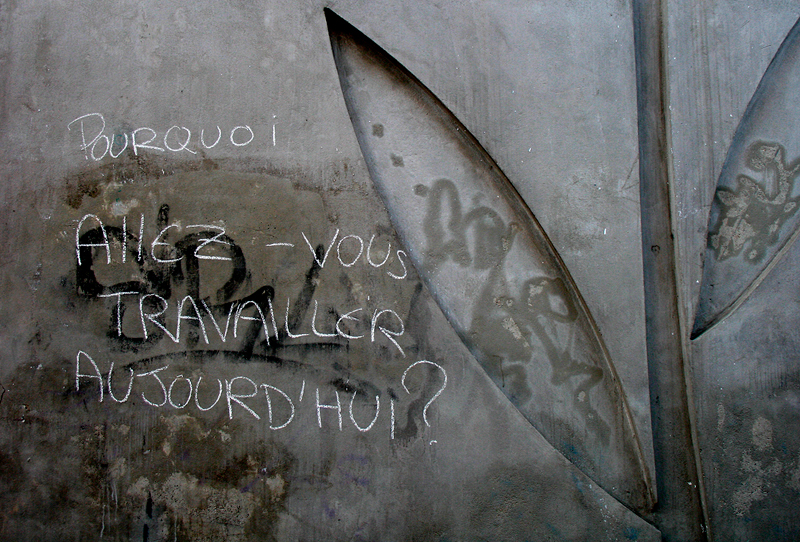 Title: Poems for Hurried Passers-by
Description: Some quotes, words and poems are written in chalk on city walls. These messages invite hurried passers-by to interrupt their frenzied, everyday rush and read and reflect for a moment.
Media: Photography
Location: Saint-Étienne
Year : 2007
________________________________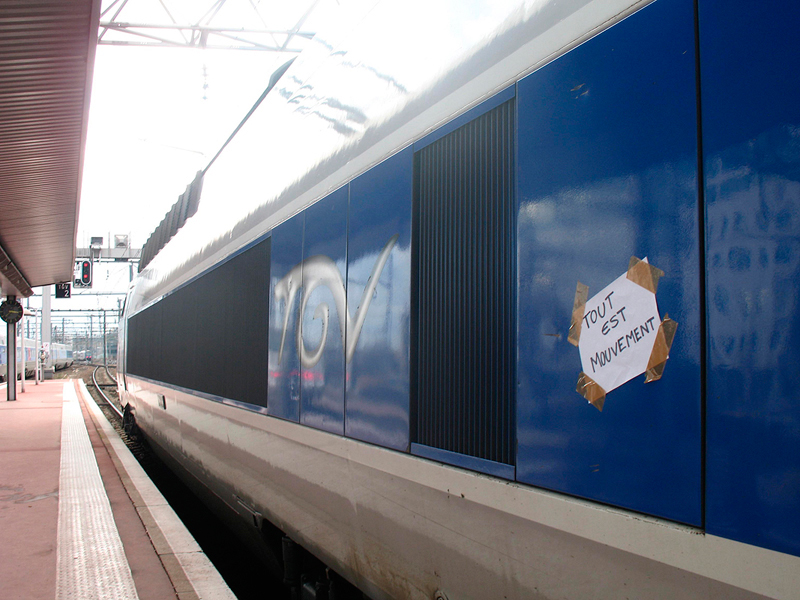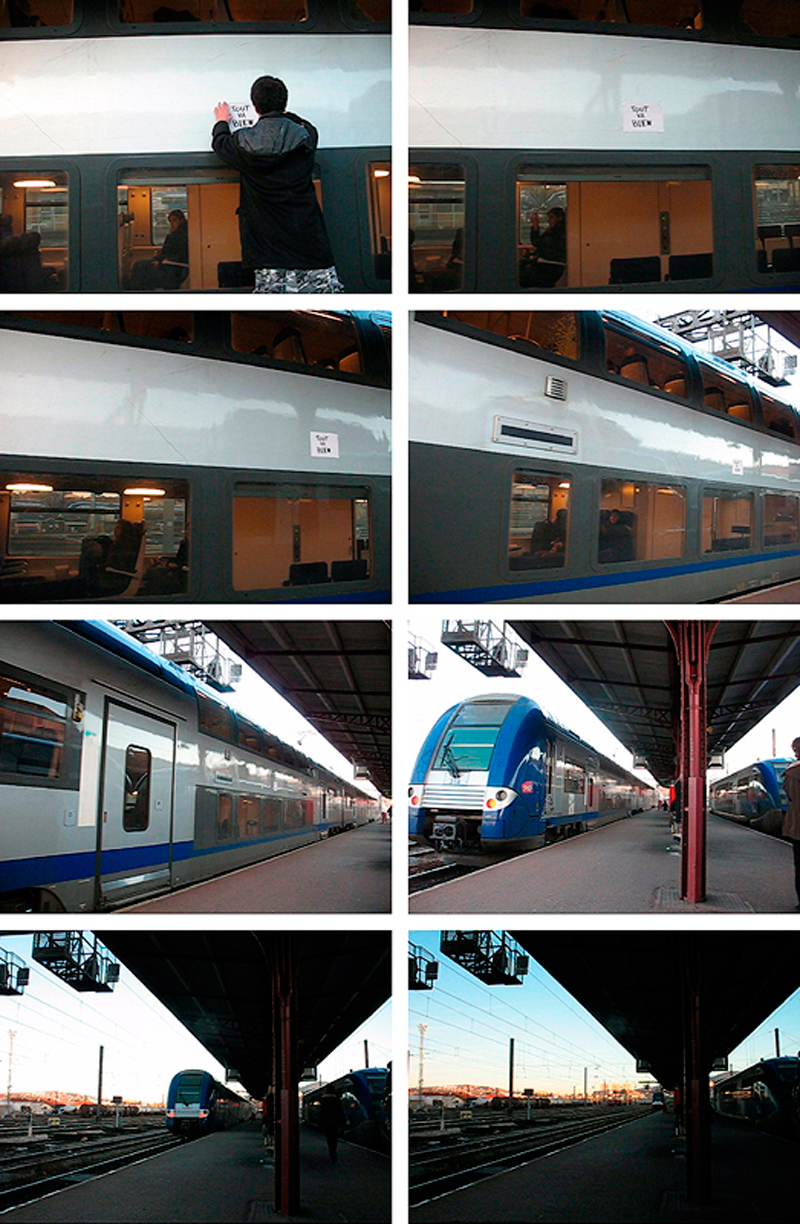 Title: Nomadic Messages
Description: Several messages written on white sheets of paper are taped on trains. These messages are made to travel randomly, here, there and everywhere.
Media: Video
Duration : Various
Location: Lyon
Year : 2008
________________________________