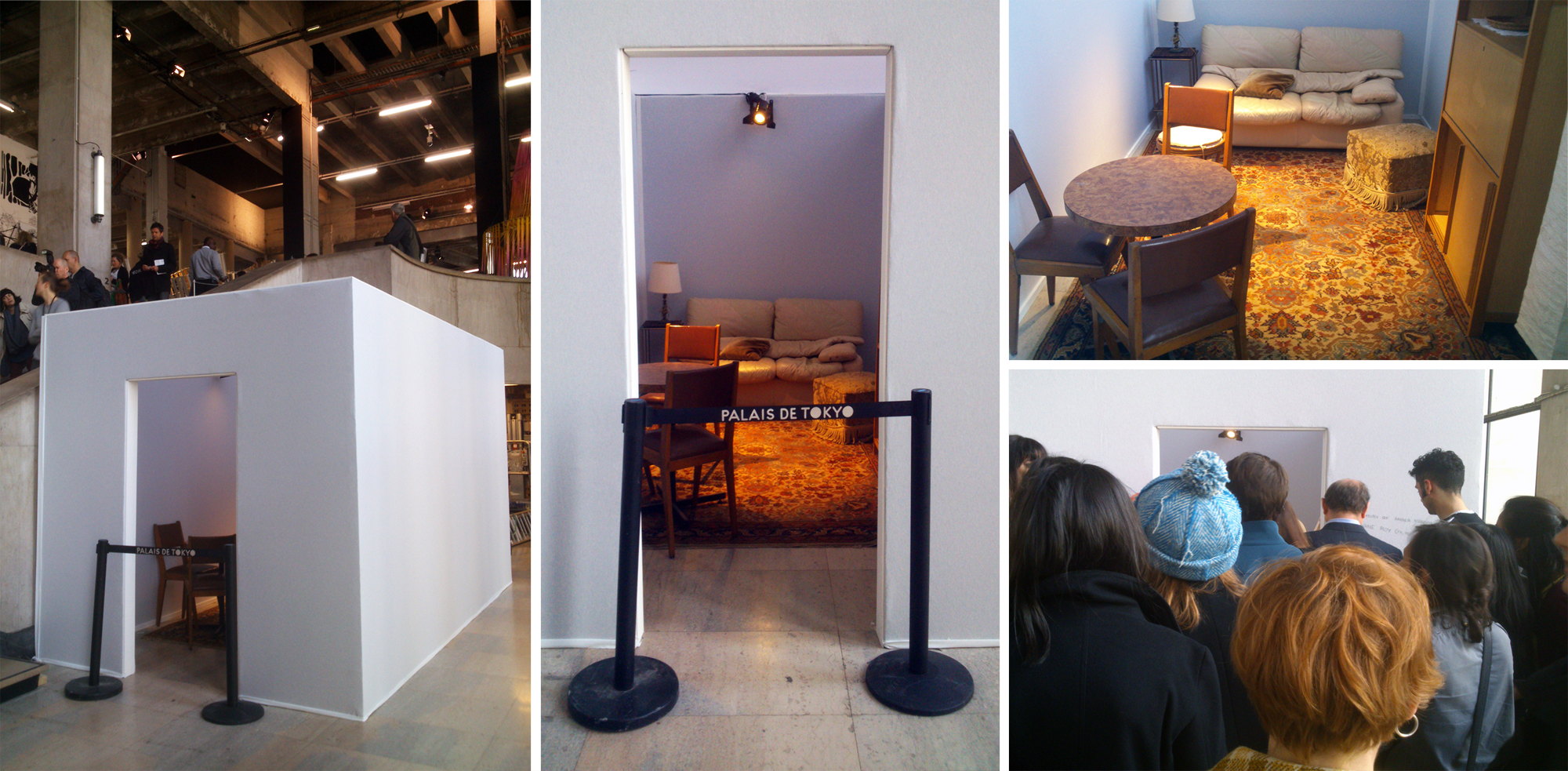 Title: The Laboratory of Anger Management
Description: A structure dedicated to releasing destructive impulses is set up, offering the onlooker the possibility to destroy various objects, in a furnished and decorated scenescape.
The whole room is equipped with cameras that record everything that takes place inside and outside the room.
Before going in the room, the spectator-actor signs a release. They are given a protective suit to wear then access the room. An aluminium baseball bat is provided.
A stock of furniture and various objects means the room can be constantly refurbished.
Media: Participative installation
Location: Palais de Tokyo, Paris
Year: 2016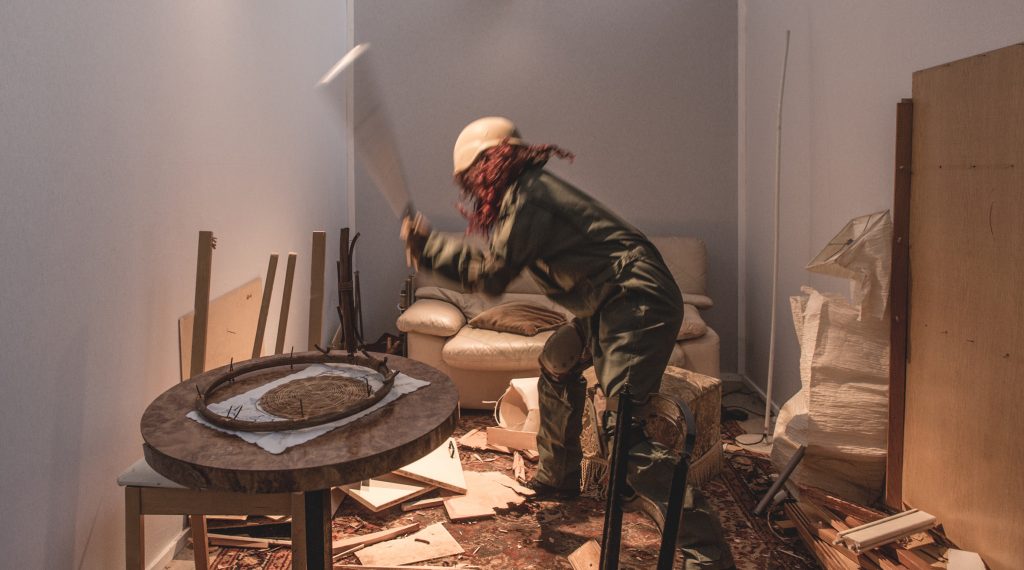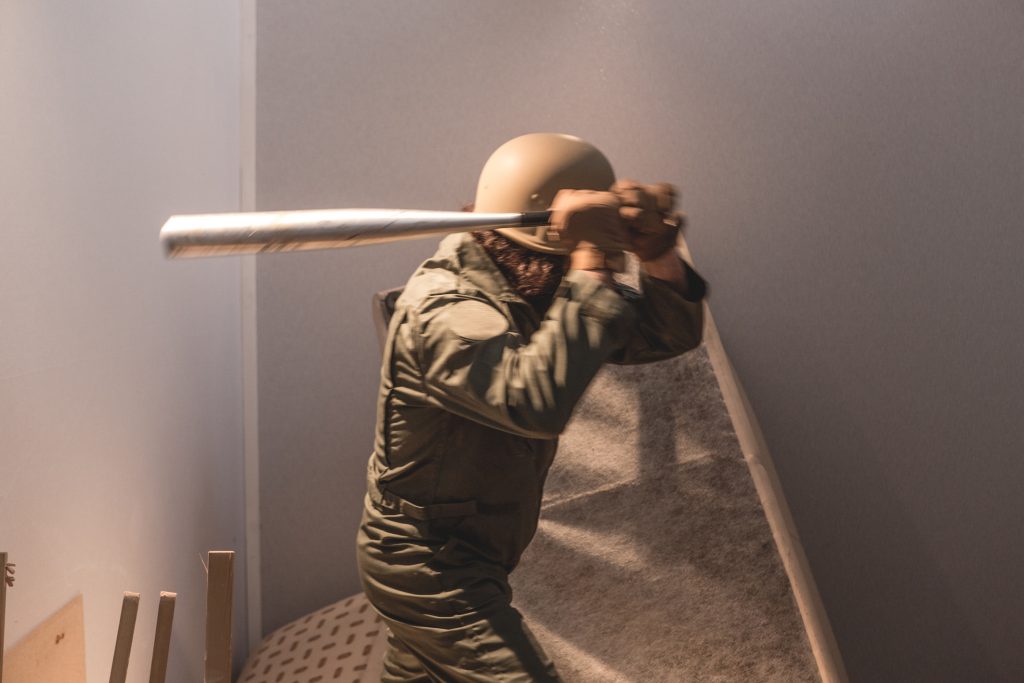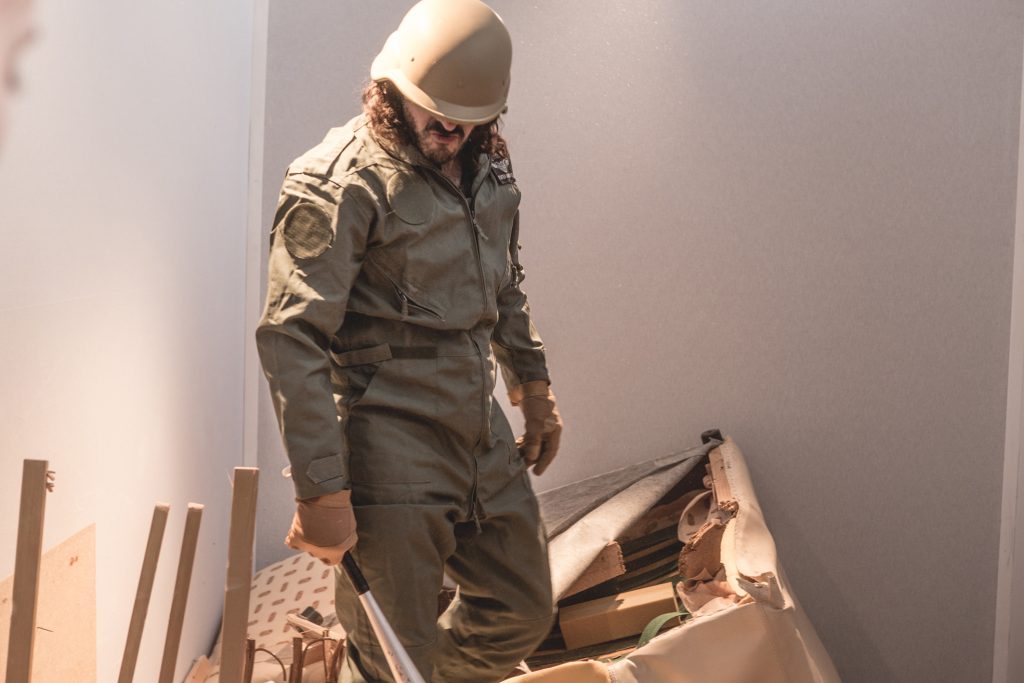 ________________________________

Description: A series of unauthorized urban installations made with street trash. Each of the installations has the ambition to trigger emotion and initiate a dialogue around the societal challenges that we are facing.
Media: Unauthorized urban installations made with street trash (mixed media)
Dimensions: 6 x 3 x 1.5 m
Location: Brussels, Belgium
Year: 2016/2017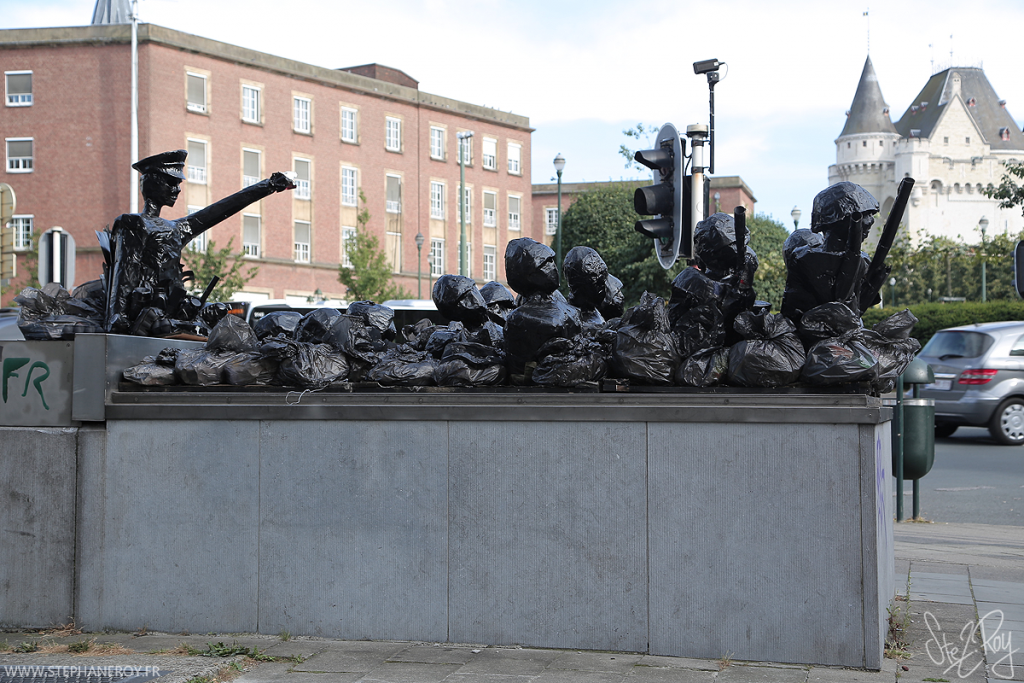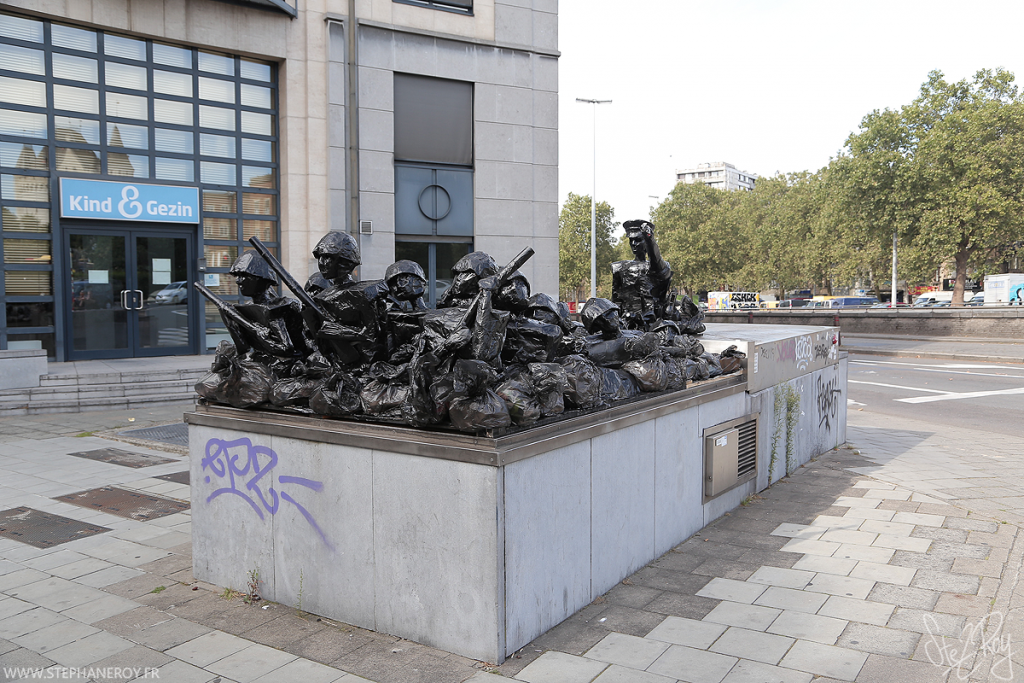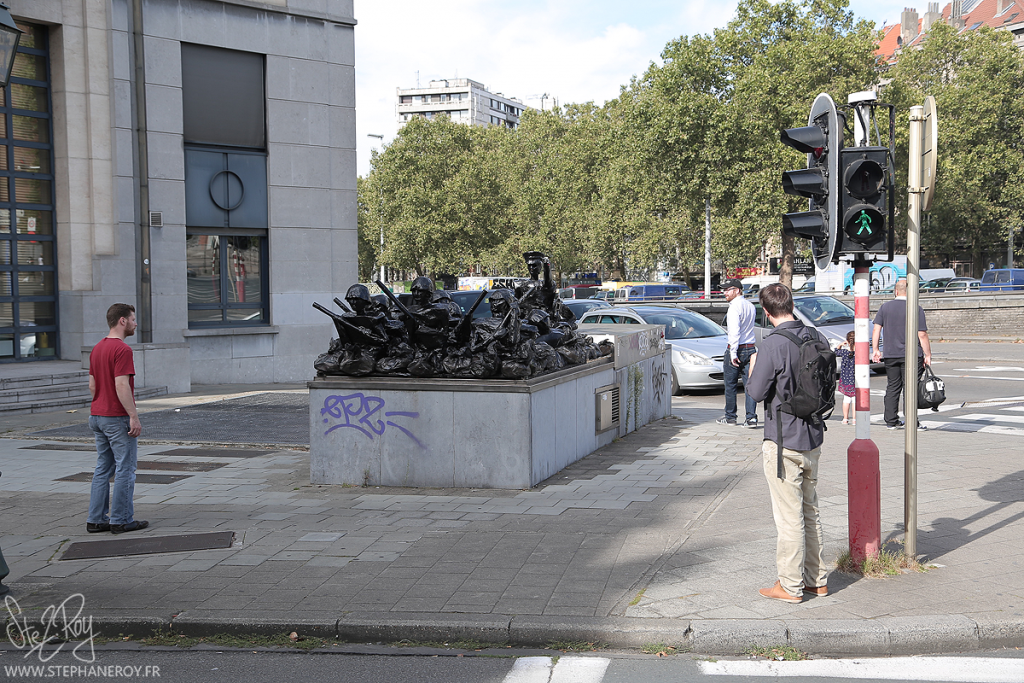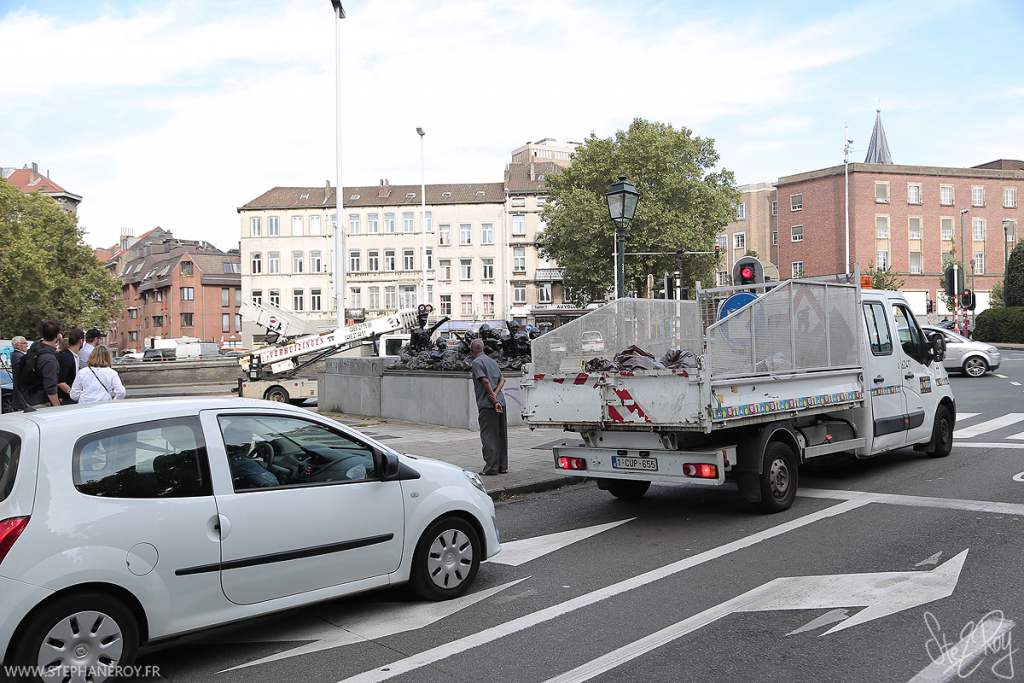 ________________________________